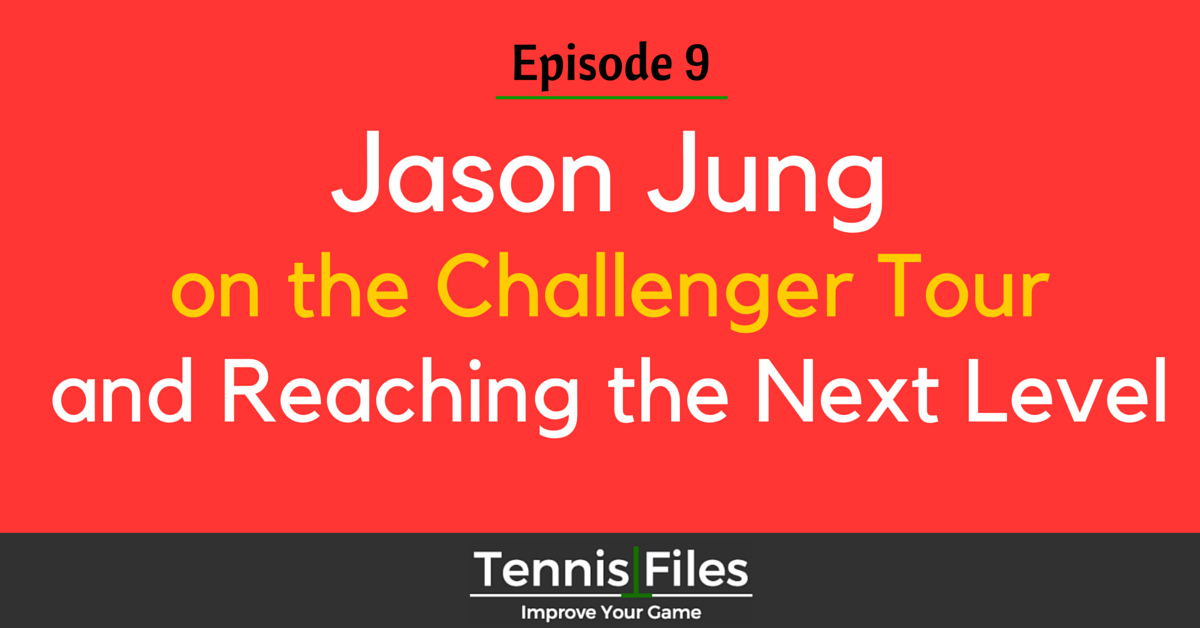 ATP Pro Jason Jung is ranked #245 in the world. He is a regular on the Challenger Tour and is working hard to make the main draws of ATP and Grand Slam events.
Jason spoke with me about his junior career, college tennis, and his plans to reach the next level in his tennis career. He also answered several questions from TFP listeners.
Jason discussed his love for competition, how he dominated in the juniors, and how his decision to play tennis for the University of Michigan helped better prepare him to become a professional tennis player.
Jason has a fantastic blog at https://jasonjungtennis.wordpress.com/ where he talks about his tennis experiences and travels around the world.
In this episode, you will learn:
How Jason was always a top-ranked junior despite a height disadvantage
Why Jason decided to play college tennis at Michigan instead of going pro
How college tennis prepares you for the pro tour
The difference between players in the Challenger Tour and the Futures Tour
Specific drills that Jason does to improve his game
Why Jason is trying to hit more balls crosscourt
The racquet and string that Jason likes to use the most
Jason's diet, and why moderation works for him
Money saving tips on the pro tour
and more!
Subscribe to automatically download new episodes
[button link="https://tennisfiles.com/itunes"]Subscribe on iTunes[/button] – Click the blue "View in iTunes" button then hit "Subscribe"
Or hit the subscribe button in your favorite podcast app!
Links Mentioned in This Episode
Jason's Tenniswarehouse Forum Thread – Ask Me Anything
The Building Blocks of Tennis Success eBook
Subscribe to get my free eBook and learn about goal setting, training smart, proper technique, mental fortitude, the importance of competition, health and fitness, and more!
Thanks for being a valued Tennis Files subscriber! I am proud to serve you 🙂