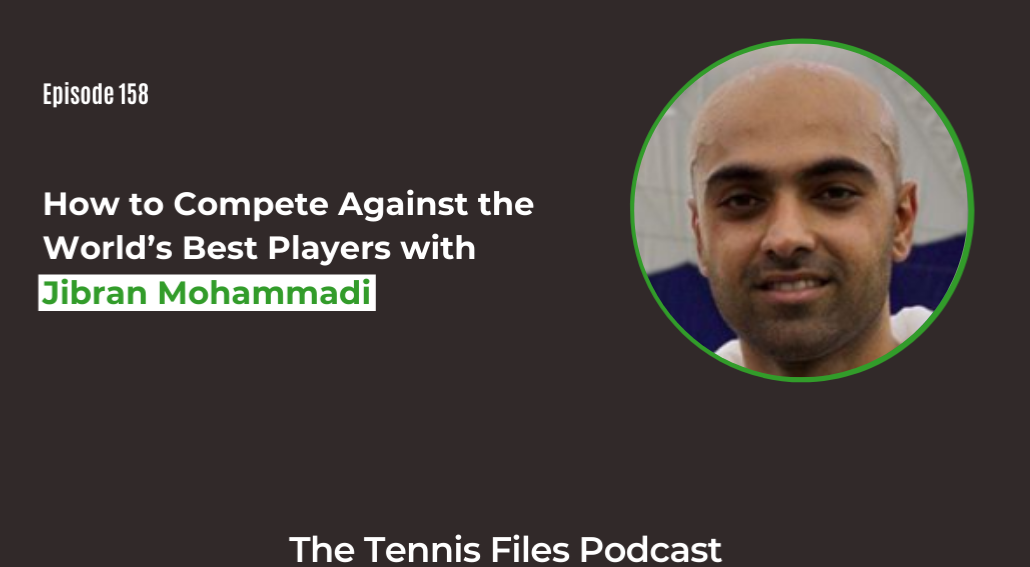 On Episode 158 of The Tennis Files Podcast, I interviewed Jibran Mohammadi, former ATP Pro and current tennis coach, about how to compete against the world's best tennis players.
Jibran achieved a ranking on the ATP Tour, played Davis Cup for Pakistan, and has played with many legends of the sport, like Roger Federer, Novak Djokovic, Rafael Nadal, the Bryan Brothers, Stephanos Tsitsipas, Denis Shapovalov, and David Nalbandian. He is currently a Tennis Coach in Toronto at the Granite Club where he teaches tennis players of all ages how to level up their tennis games. He's also got a fantastic Instagram page with a lot of awesome tennis tips and trick shots that you should check out!
On the show, you'll learn about Jibran's amazing experiences playing with Novak Djokovic, Roger Federer, Denis Shapovalov, and many other pros, his fortuitous Davis Cup career with Pakistan, Jirban's journey from the juniors to the pro tour, what he's learned throughout his career, tips to improve your tennis game, and much more!
I hope you enjoy my interview with Jibran! Let us know what you think about the episode in the comments below!
And be sure to subscribe to Tennis Files to receive the latest tennis content to improve your game straight to your inbox!
Subscribe to automatically download new episodes!

Click the icon above, click the blue "View in iTunes" button, then hit "Subscribe."

Or hit the subscribe button in your favorite podcast app!
Right Click Here to Download the MP3
Links Mentioned in the Show
Dynamic Warm-Up Routine - Free PDF!
Podcasts:
Check Out All My Podcasts Here!
Check Out All My Podcasts on Apple Podcasts!
My Youtube Channel!
Tennis Files Youtube Channel - Subscribe! You know you want to 😉
Note: Some of the links above are affiliate links, so if you make a purchase after clicking, I'll make a small commission that will help support the podcast. Thanks either way!
If you enjoyed this episode, subscribe to The Tennis Files Podcast in iTunes or your favorite podcast app!
For more tips on how to improve your tennis fitness, subscribe to my newsletter and download a free copy of my free eBook, The Building Blocks of Tennis Success below! Thanks for listening!
The Building Blocks of Tennis Success eBook
Subscribe to get my free eBook and learn about goal setting, training smart, proper technique, mental fortitude, the importance of competition, health and fitness, and more!
Thanks for being a valued Tennis Files subscriber! I am proud to serve you 🙂