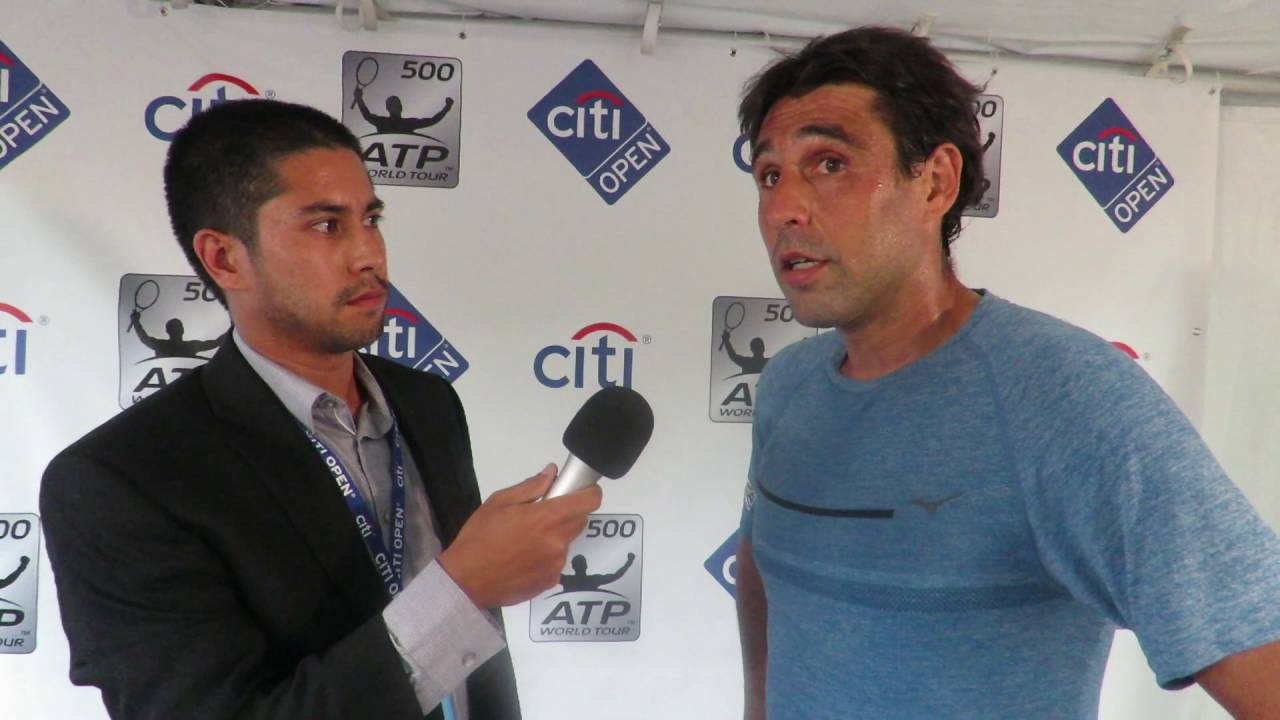 Cypriot Marcos Baghdatis dropped a 7-6(3) 6-2 decision to top-seed John Isner on Thursday at the 2016 Citi Open. After a tight first set that went to a tiebreak, Baghdatis fell behind early in the second frame and could not recover.
"It didn't go the way I wanted. He served very well, he returned 2 great shots in the tiebreak and won the first set. I think I was very solid and he just played better than me in the tiebreak."
However, Baghdatis's form noticeably dropped in the second set, and the Cypriot's serve was broken multiple times as a result.
"There was a small slip of concentration on my side in the second set. He broke me again and it was tough to come back."
Baghdatis was not particularly pleased with the scheduling of his matches. After receiving a first round bye, the world #41 and 15-seed played his first match at Rock Creek Park Tennis Center on Wednesday night. He then had to come back for his third round contest against Isner the following afternoon.
"I don't think it affected me physically. It's just completely different conditions playing in the day and the night. I think the ATP and everybody who is doing the scheduling can do a better job. I don't agree with the scheduling this week but that's the way it is. I tried my best and unfortunately I am going home."
But the difference between night and day matches wasn't the only thing that affected Baghdatis's game. The former number one was troubled by the big-serving Isner and is still winless against the top-ranked American.
"Against John, you don't have any rhythm. You feel under pressure all the time and I knew that. He is a tough opponent to beat and I have never beat him before so it is a really tough one for me. But that's the way it is."
Despite the loss, Baghdatis is pleased with his physical condition in his 13th year on the tour. The Cypriot has battled multiple injuries during his career, and is ready to make a push back into the top-10.
"When you are out of injuries you can work more consistently, and like you said, you can have a chance of working throughout the year that makes you fitter for sure."
"At one point in my career I had so many injuries. Every morning I woke up I had some pains, and I had some health issues with my blood. I'm getting better and feeling better much better on the court. I'm more happy and I'm doing a good job coming back."