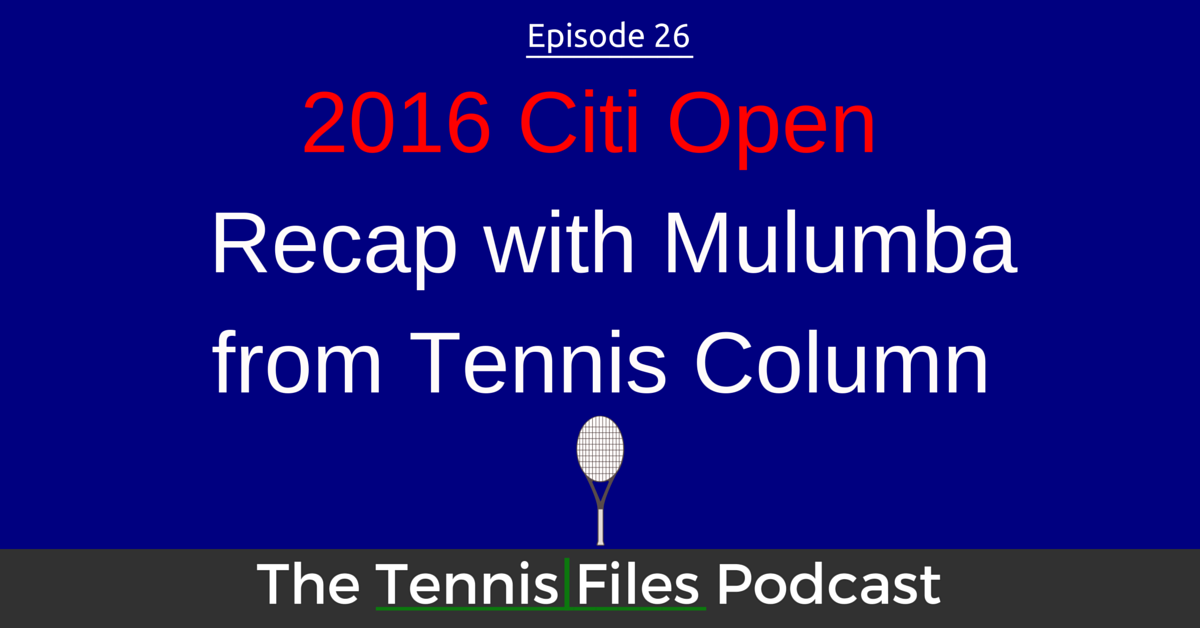 On today's episode, Mulumba from Tennis Column and I discuss the 2016 Citi Open championship matches and recap our thoughts about the players' performances.  This year's tournament brought us a lot of fantastic matches and showcased the talents of many of the best tennis players in the world. We had a blast attending and analyzing the tennis matches this year!
We speak about the epic Monfils-Karlovic match, a very tight men's doubles final between two elite teams, and some fantastic tennis from Yanina Wickmayer, who took home two titles this weekend! We discuss match strategy, tactics, how the pros can improve their games to take it to the next level, and we even talk about Federer's big announcement and Nick Kyrgios's obsession with Pokemon Go (gotta catch 'em all, right?)!
On this episode, you will learn:
Who won the men's, women's, and doubles championship matches
How Monfils came back to defeat Karlovic from the brink of defeat
Why Karlovic's biggest weapon let him down at the crucial moment of the match
How Nestor and Karlovic are able to play so well despite their age
Strategic and technical analysis of the pro game
How Wickmayer won two titles in one week
Why Kyrgios needs to let up on Pokemon Go
Which pros performed the worst at this year's Citi Open
Federer's big announcement
and much more!
Thanks again to Mulumba from Tennis Column for joining me to recap this year's Citi Open! He also did a fantastic job analyzing the earlier part of the tournament's action up until Day 2 of the main draw with me on Episode 25, which I suggest you check out to get caught up on the previous matches. The tournament went too quickly, and was so much fun! Until next year, Citi Open!!
Subscribe to automatically download new episodes

Click this icon, click the blue "View in iTunes" button, then hit "Subscribe."
Or hit the subscribe button in your favorite podcast app!
Links Mentioned in This Episode
Free eBook to improve your tennis game – The Building Blocks of Tennis Success
My interviews with the pros at the 2016 Citi Open
If you enjoy listening to the show, share this episode with a friend using the share buttons above or below this post! Thanks for listening!