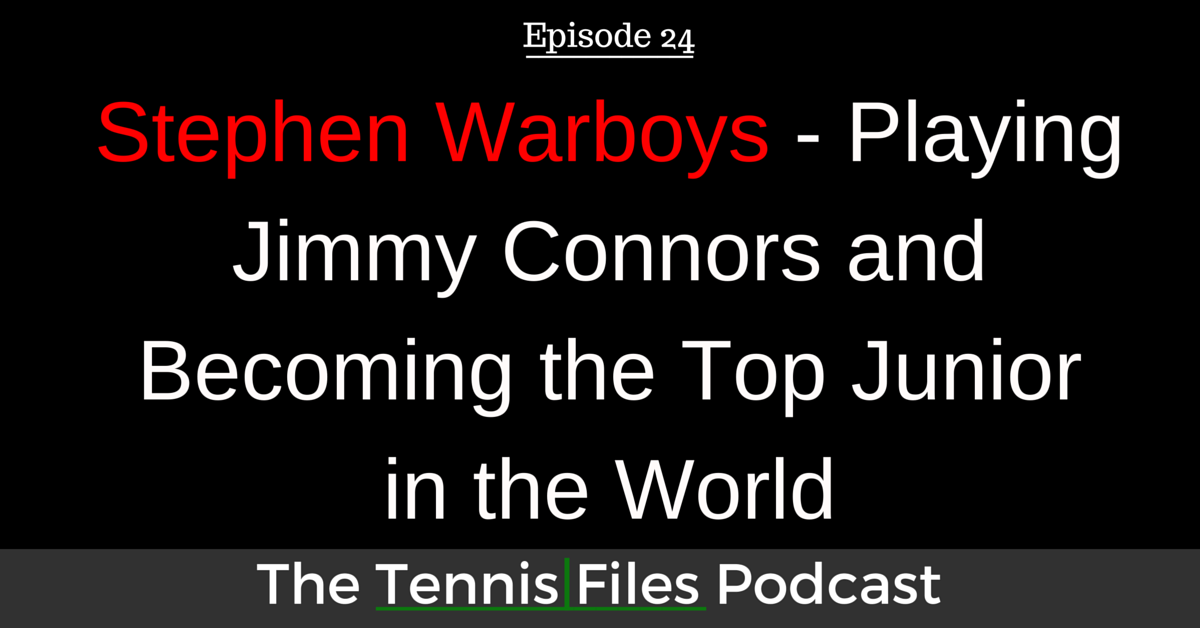 My guest on today's show is Stephen Warboys. Stephen became the #1 Junior player in the world and peaked at #73 on the ATP Tour. Throughout his career, Stephen has gone head-to-head against some of the biggest legends to ever play the game, including Jimmy Connors, Guillermo Vilas, Bjorn Borg, and Ilie Nastase.
Stephen is currently a Head Tennis Professional at the Toronto Cricket Skating and Curling Club. He took the job after his professional career and has been there since 1986. Stephen retired at the age of 22 after turning pro when he was 16. Despite what many consider to be a short career, Stephen consistently competed at the highest level of the game against hall of fame players. He also reached the Junior Wimbledon final and the top of the junior ranks in 1971.  Stephen was born in Essex (UK) and currently resides in Toronto.
I first heard about Stephen when listening to him commentate on TSN's International Sports Report radio show. Stephen's expertise is a great asset to the show, and once I heard him speak I knew he'd be a great guest. I had a fantastic time interviewing Stephen, and enjoyed hearing his insights on the game when he was on tour, what he thinks of the game now, and his amazing experience against the greatest players of all time.
On this episode, you will learn
What it was like to play Connors, Vilas, Borg, and Nastase
Tips on how to serve and volley on clay
What prize money was like on the tour in the 1970s
Why Steven retired early and is happy with his decision
The toughest player that Stephen has ever played against
The benefits of being the number 1 junior in the world
Stephen's biggest regret in his career
How Stephen got into commentating
and more.
I really appreciate you tuning in to this episode, and I know that your tennis knowledge will benefit from my interview with Stephen!
Subscribe to automatically download new episodes

Click this icon, click the blue "View in iTunes" button, then hit "Subscribe."
Or hit the subscribe button in your favorite podcast app!
Links Mentioned in This Episode
If you enjoyed listening to the show, share this episode with a friend using the share buttons above or below this post! Thanks for listening!