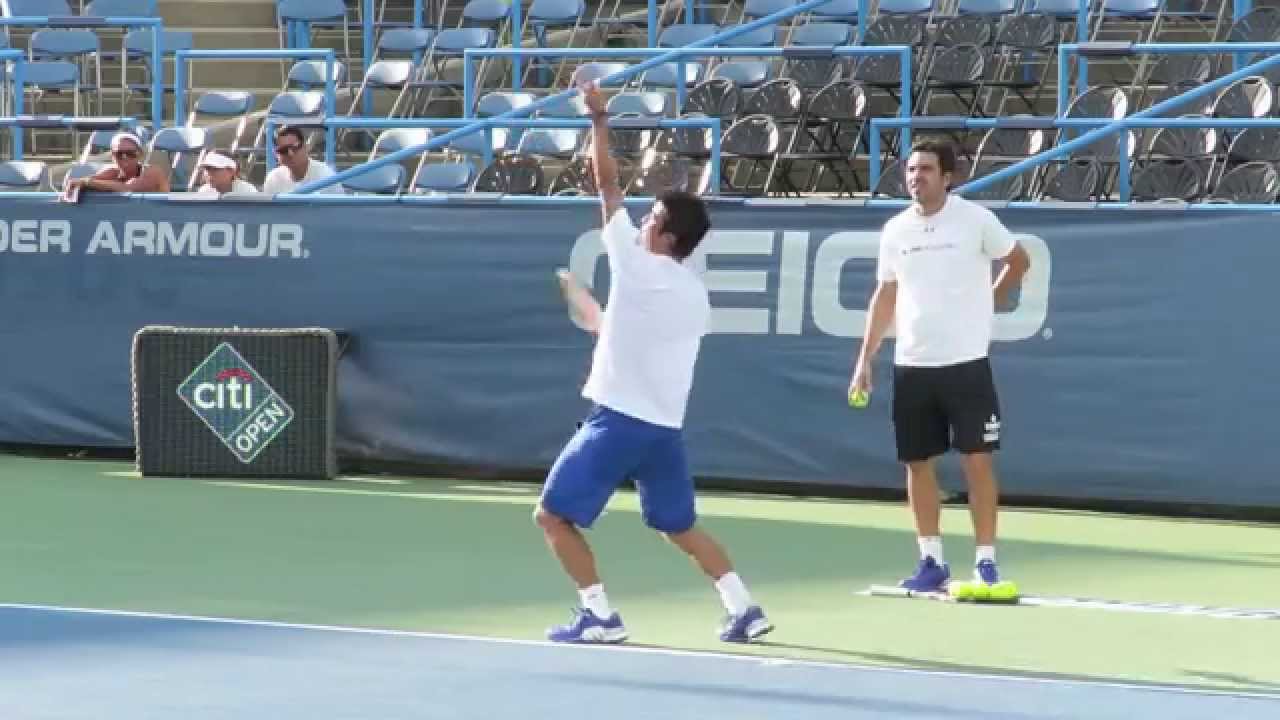 While reporting on the 2015 Citi Open for Tennisfiles, I had the privilege of watching some of the best tennis players in the world practice before their matches.
I took several videos of Kei Nishikori, 2015 Citi Open champion, practicing his backhand, forehand, and serve.  Check out the videos below and analyze Nishikori's form, preparation, balance, and fluidity. We can all learn a thing or two from the world's #4 ranked tennis player in the world.
Nishikori Serve
Nishikori Forehand
Nishikori Backhand
I hope you enjoyed these Kei Nishikori practice videos. If you did, be sure to SUBSCRIBE to my newsletter. And COMMENT below to let me know what you think about Kei and the videos.  Take care.