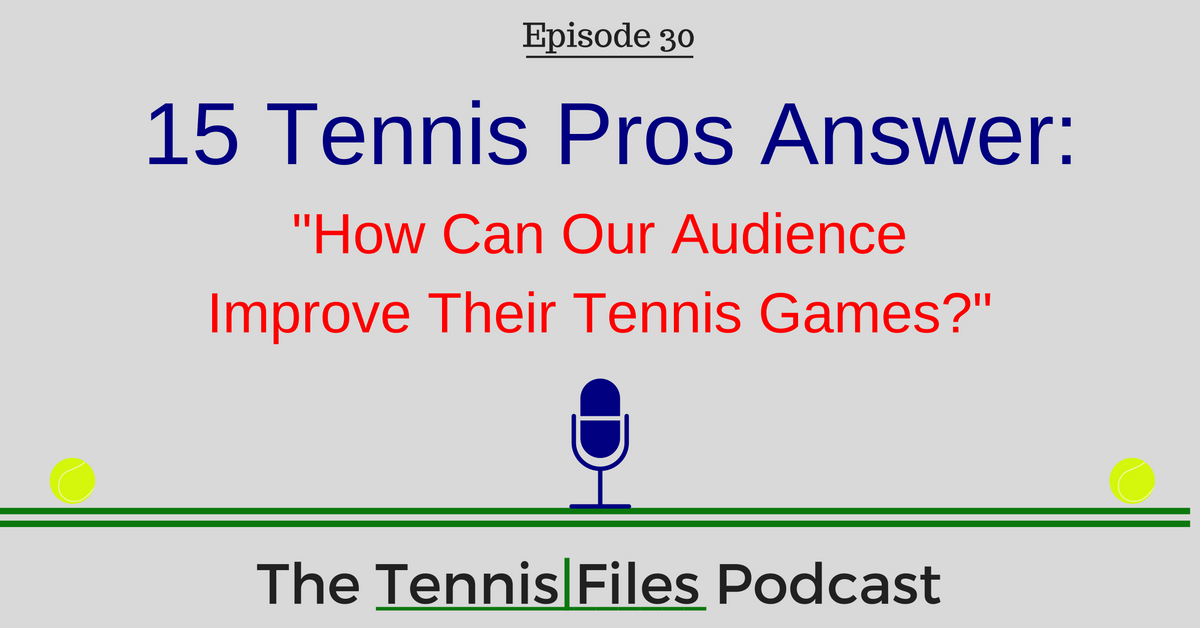 On today's episode, 15 professional tennis players answer the question: "How can our audience improve their tennis games?" I placed their answers in this episode and commented on their responses.
The idea for this unique episode came to me when I attended Podcast Movement 2016 in Chicago last month. One of the presenters, Pat Flynn, gave us a list of cool podcast episode ideas. One of these was to ask a bunch of experts one question, and include them all on an episode.
This is a brilliant idea, so when I was part of the media at the 2016 Citi Open, I ended just about all of my twenty or so interviews with ATP and WTA pros by asking what the key is to improving our tennis games.
It is inspiring to hear what the best tennis players in the world think we should be focusing on to take our games to the next level. I hope you enjoy this unique podcast episode format!
On this episode, you will hear answers from the following ATP and WTA tour professionals:
Alexander Dolgopolov (#58 ATP)
Alexander Peya (#25 ATP)
Alla Kudryatseva (#155 WTA)
Borna Coric (#40 ATP)
Camila Giorgi (#66)
Edouard Roger-Vasselin (#13 ATP)
Ivo Karlovic (#23 ATP)
James Duckworth (#199 ATP)
Jessica Pegula  (#139 WTA)
Jordan Thompson (#92 ATP)
Lauren Davis (#105 WTA)
Mackenzie "Mackie" McDonald (#412)
Malek Jaziri (#53 ATP)
Yen-Hsun "Rendy" Lu (#72)
Yuichi Sugita (#83)
I hope you like this episode! Let me know what you think about it in the comments section below! I appreciate your feedback!
Subscribe to automatically download new episodes!

Click this icon, click the blue "View in iTunes" button, then hit "Subscribe."
Or hit the subscribe button in your favorite podcast app!
Links Mentioned in This Episode
SMART Goal Setting for Tennis Players (includes free downloadable SMART Goal guide!)
30 College Tennis Coaches Reveal Character Traits of Successful Student-Athletes
10 Reasons to Hire a Tennis Coach
5 Reasons to Practice Your Tennis Serve
Winning Ugly – Brad Gilbert (affiliate link – if you click this and make a purchase, I make a small commission. Thanks either way!)
If you enjoyed listening, share this episode using the social buttons above or below this post!