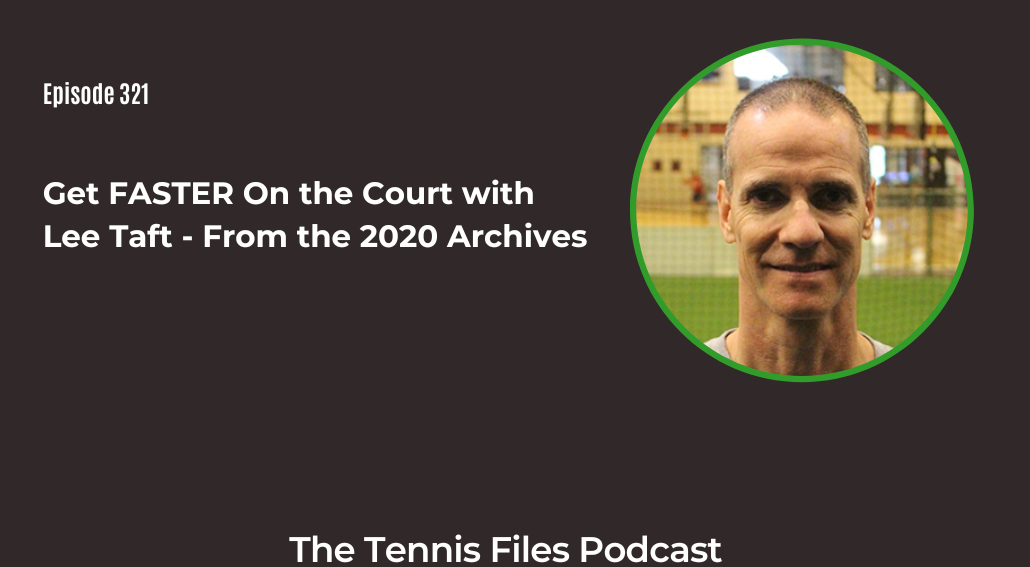 [From the archive: This episode was originally recorded and published in 2020]

On today's episode of The Tennis Files Podcast, I spoke with one of the top athletic movement specialists in the world, Lee Taft, about how to become faster and stronger on the tennis court.

Lee is known as "The Speed Guy" and has devoted over 30 years to training and teaching his multi-directional speed methods to athletes, top performance coaches and fitness professionals around the world. He's been a Strength and Speed Coach at the Bollettieri Tennis Academy, conducted workshops for MLB and NBA teams, and consulted for NFL teams. Lee has created tons of programs and books to help you improve your speed, strength and agility, including the Certified Tennis Speed Specialist certification.

On the show, you'll learn a simple and very effective speed workout, the best exercises to become a stronger and more powerful athlete, the biggest mistakes we make when training our speed, how we can improve our lateral and multi-directional movements, tools we can use to get faster, how to divide our training on the court and in the gym, and much more!

I hope you enjoy my interview with Lee! Let us know what you think about this episode in the comments below!

And be sure to subscribe to Tennis Files to receive the latest tennis content to improve your game straight into your inbox!
Subscribe to automatically download new episodes!

Click the icon above, click the blue "View in iTunes" button, then hit "Subscribe."

Or hit the subscribe button in your favorite podcast app!
Right Click Here to Download the MP3
Links Mentioned in the Show
lt@leetaft.com
www.CTSS.co - Certified Tennis Speed Specialist certification
Podcasts:
Check Out All My Podcasts Here!
Check Out All My Podcasts on Apple Podcasts!
My Youtube Channel!
Tennis Files Youtube Channel - Subscribe! You know you want to 😉
Note: Some of the links above are affiliate links, so if you make a purchase after clicking, I'll make a small commission that will help support the podcast. Thanks either way!
If you enjoyed this episode, subscribe to The Tennis Files Podcast in iTunes or your favorite podcast app!
For more tips on how to improve your tennis fitness, subscribe to my newsletter and download a free copy of my free eBook, The Building Blocks of Tennis Success below! Thanks for listening!