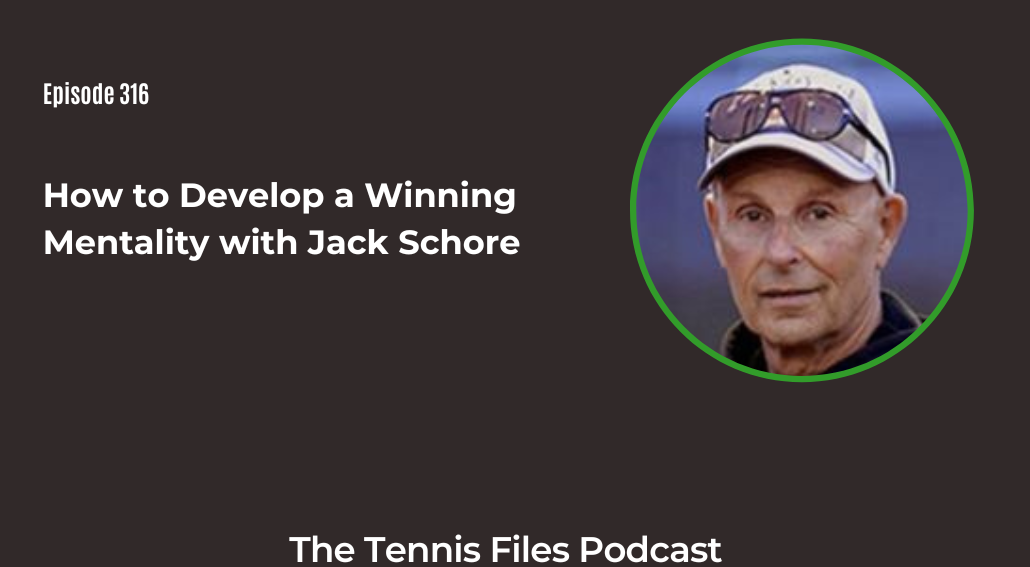 On Episode 316 of The Tennis Files Podcast, you'll learn how to develop a winning mentality with coach Jack Schore.

Jack is the President and Founder at Jack Schore Tennis and the President of the Urban Leadership Development Group. He is also the CEO of Montgomery TennisPlex which is one of the biggest junior facilities in the nation. He has coached five players ranked in top fifty in the world, including Grand Slam champions in doubles. He was a three-time winner of the Montgomery County Tennis Association "Tennis Coach of the Year".

On the show, you'll learn the three common traits among his top players, how to get 100% out of practice, how to win during crunch time, keys to developing a winning team, differences between coaching individuals and teams, and much more!

I hope you enjoy my interview with Jack! Let us know what you think about the episode in the comments below!

And be sure to subscribe to Tennis Files to receive the latest tennis content to improve your game straight to your inbox!
Subscribe to automatically download new episodes!

Click the icon above, click the blue "View in iTunes" button, then hit "Subscribe."

Or hit the subscribe button in your favorite podcast app!
Right Click Here to Download the MP3
Links Mentioned in the Show
Podcasts:
Check Out All My Podcasts Here!
Check Out All My Podcasts on Apple Podcasts!
My Youtube Channel!
Tennis Files Youtube Channel - Subscribe! You know you want to 😉
Note: Some of the links above are affiliate links, so if you make a purchase after clicking, I'll make a small commission that will help support the podcast. Thanks either way!
If you enjoyed this episode, subscribe to The Tennis Files Podcast in iTunes or your favorite podcast app!
For more tips on how to improve your tennis fitness, subscribe to my newsletter and download a free copy of my free eBook, The Building Blocks of Tennis Success below! Thanks for listening!