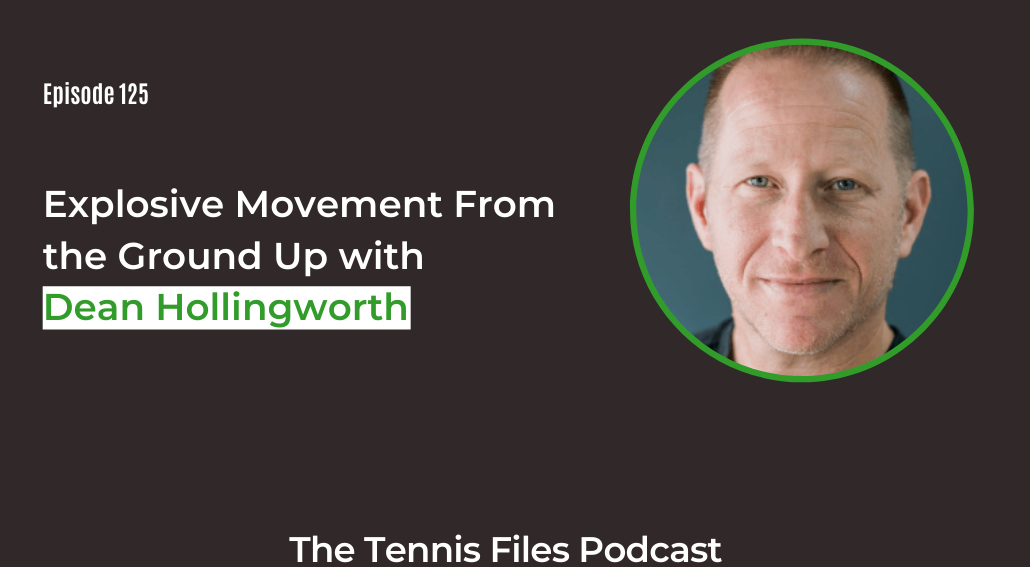 On Episode 125 of The Tennis Files Podcast, I spoke with Certified Strength and Conditioning Specialist, Dean Hollingworth, about movement, strength and explosive power.
Dean has established himself as a highly regarded author, speaker, and fitness and performance consultant throughout his 25+ years of experience as a strength and conditioning coach. He has worked with all levels of tennis players including ITF, ATP, and WTA players. Throughout the years of working with world-class athletes, including tennis players, Dean has gained a deep understanding of the requirements for the development of high performance players' athleticism, balance, explosive power, mobility, flexibility, and bringing out the best in his students. He also created the fantastic Baselinepower video series to supercharge your movement skills. Dean is currently the Director of Fitness and sports performance at Club Sportif Cote-de-Liesse in Montréal.
On the show, you'll learn how to properly train your tennis fitness and where to start, how to develop explosive power from the ground up, some simple exercises that any competitive tennis player can do to improve their movement, fitness and endurance training tips, and much more!
I hope you enjoy my interview with Dean! Let us know what you think about it in the comments below.
Subscribe to automatically download new episodes!

Click the icon above, click the blue "View in iTunes" button, then hit "Subscribe."

Or hit the subscribe button in your favorite podcast app!
Right Click Here to Download the MP3
Links Mentioned in the Show
Resources
Social Media Links
Tennis Summit Links
Tennis Summit 2019 - Register for FREE today!
Related Podcasts
Check Out All My Podcasts Here! ​
Check Out All My Podcasts on Apple Podcasts!
My Youtube Channel!
Tennis Files Youtube Channel - Subscribe! You know you want to 😉
Note: Some of the links above are affiliate links, so if you make a purchase after clicking, I'll make a small commission that will help support the podcast. Thanks either way!
If you enjoyed this episode, subscribe to The Tennis Files Podcast in iTunes or your favorite podcast app!
For more tips on how to improve your tennis fitness, subscribe to my newsletter and download a free copy of my free eBook, The Building Blocks of Tennis Success below! Thanks for listening!
The Building Blocks of Tennis Success eBook
Subscribe to get my free eBook and learn about goal setting, training smart, proper technique, mental fortitude, the importance of competition, health and fitness, and more!
Thanks for being a valued Tennis Files subscriber! I am proud to serve you 🙂