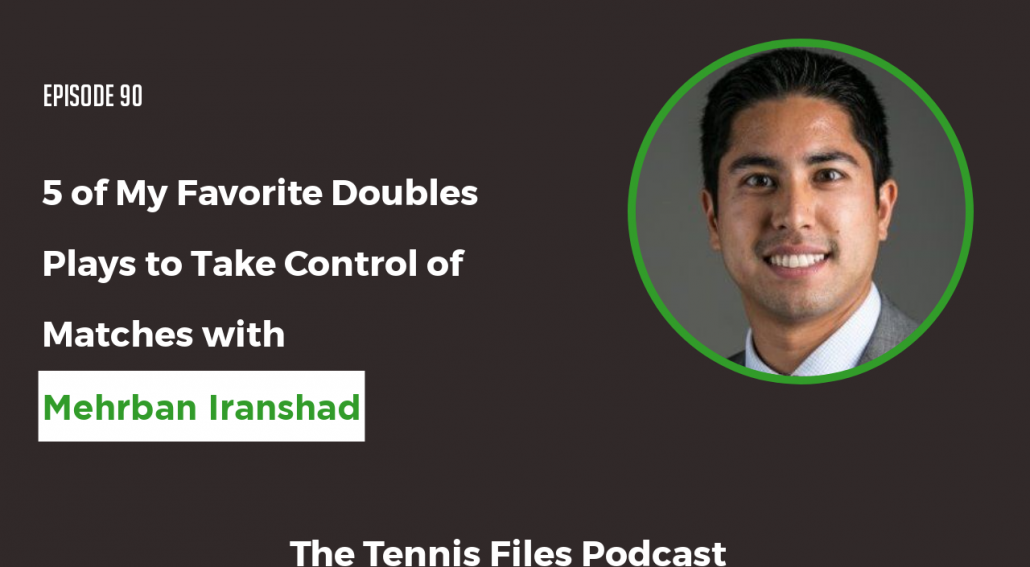 On Episode 90 of The Tennis Files Podcast, I walk through 5 of my favorite doubles plays that you should use to disrupt your opponent's rhythm and take control of matches.
Maybe you've heard of some or all of these plays, but it is clear to me that not enough of you are using them to get the upper hand against your opponents. Most amateur players play the traditional formations and never switch sides or vary their positions on the court.
This enables your opponents to get into a rhythm on the returns and serve. Now imagine facing a team where you never know which side of the court the net player and server will be. Doesn't that sound a lot tougher to deal with?
If you're a doubles player or want to learn more about winning doubles plays and why to use them, then this is the podcast episode for you!
I really hope you enjoy this solo podcast episode about my 5 favorite doubles plays to seize control of matches! Let me know what you think about this episode in the comments below!
Subscribe to automatically download new episodes!

Click the icon above, click the blue "View in iTunes" button, then hit "Subscribe."

Or hit the subscribe button in your favorite podcast app!
Right Click Here to Download the MP3
Links Mentioned in the Show
Books
Complete Conditioning for Tennis (2nd edition) - Dr. Mark Kovacs
Tennis Summit Links
Related Podcasts
TFP 080: Q&A 4.5+ Edition — Re-tooling Your Strokes, Backhand Tips, Serve Consistency, Returning, Advanced Drills and More!
TFP 075: Q&A Edition — Anticipation, Fitness, Consistency, Technique and More!
Check Out All My Podcasts Here! - Podcasts Homepage
My Youtube Channel!
Tennis Files Youtube Channel - Subscribe! You know you want to 😉
Note: Some of the links above are affiliate links, so if you make a purchase after clicking, I'll make a small commission that will help support the podcast. Thanks either way!
If you enjoyed this episode, subscribe to The Tennis Files Podcast in iTunes or your favorite podcast app!
For more tips on how to improve your tennis fitness, subscribe to my newsletter and download a free copy of my free eBook, The Building Blocks of Tennis Success below! Thanks for listening!
The Building Blocks of Tennis Success eBook
Subscribe to get my free eBook and learn about goal setting, training smart, proper technique, mental fortitude, the importance of competition, health and fitness, and more!
Thanks for being a valued Tennis Files subscriber! I am proud to serve you 🙂