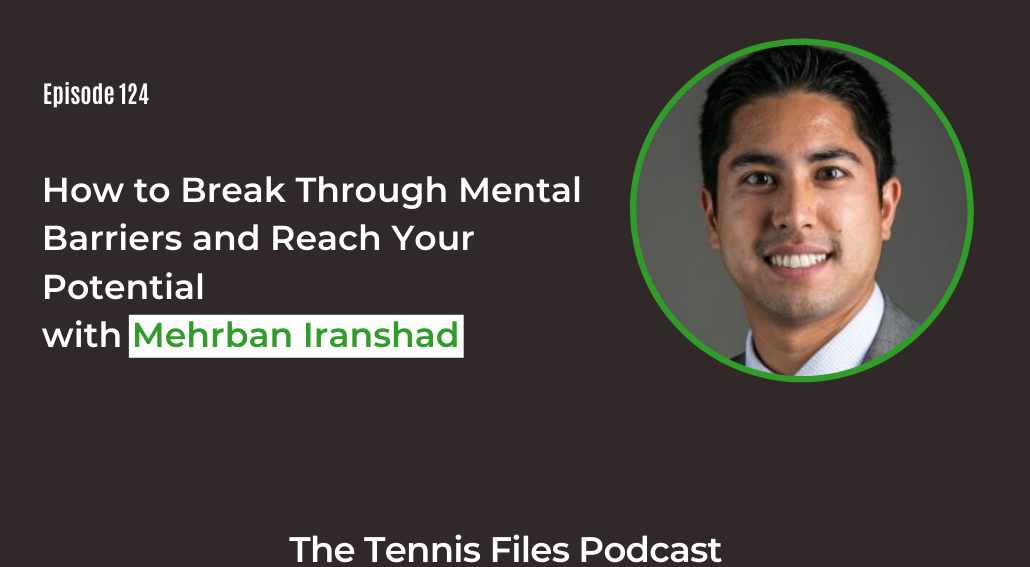 On Episode 124 of The Tennis Files Podcast, you'll hear clips of my interviews with several world class mental experts and tennis players about how to break through mental barriers and achieve your potential. This episode features Dr. Peter Scales, Jeff Salzenstein, Jeff Greenwald, Michael Russell, Fazal Syed, and yours truly. Special thanks to all my fantastic guests for sharing their knowledge and expertise about the mental game on the podcast.
On the show, you'll learn why removing your ego is essential for progress, how to make the right choice regardless of your past, mindset and character development tips, the importance of knowing your why's, how to stay disciplined, why having a great mentor is crucial to a great career, and much more!
I really hope you enjoy this episode! If you like the format, let me know in the comments below!
And be sure to subscribe to Tennis Files to receive the latest tennis content to improve your game straight to your inbox!
Subscribe to automatically download new episodes!

Click the icon above, click the blue "View in iTunes" button, then hit "Subscribe."

Or hit the subscribe button in your favorite podcast app!
Right Click Here to Download the MP3
Links Mentioned in the Show
Resources
Mental and Emotional Training for Tennis
The Best Tennis of Your Life: 50 Strategies for Fearless Performance
Books
Social Media Links
Tennis Summit Links
Tennis Summit 2019 - Register for FREE today!
Related Podcasts
Check Out All My Podcasts Here! ​
Check Out All My Podcasts on Apple Podcasts!
My Youtube Channel!
Tennis Files Youtube Channel - Subscribe! You know you want to 😉
Note: Some of the links above are affiliate links, so if you make a purchase after clicking, I'll make a small commission that will help support the podcast. Thanks either way!
If you enjoyed this episode, subscribe to The Tennis Files Podcast in iTunes or your favorite podcast app!
For more tips on how to improve your tennis fitness, subscribe to my newsletter and download a free copy of my free eBook, The Building Blocks of Tennis Success below! Thanks for listening!
The Building Blocks of Tennis Success eBook
Subscribe to get my free eBook and learn about goal setting, training smart, proper technique, mental fortitude, the importance of competition, health and fitness, and more!
Thanks for being a valued Tennis Files subscriber! I am proud to serve you 🙂