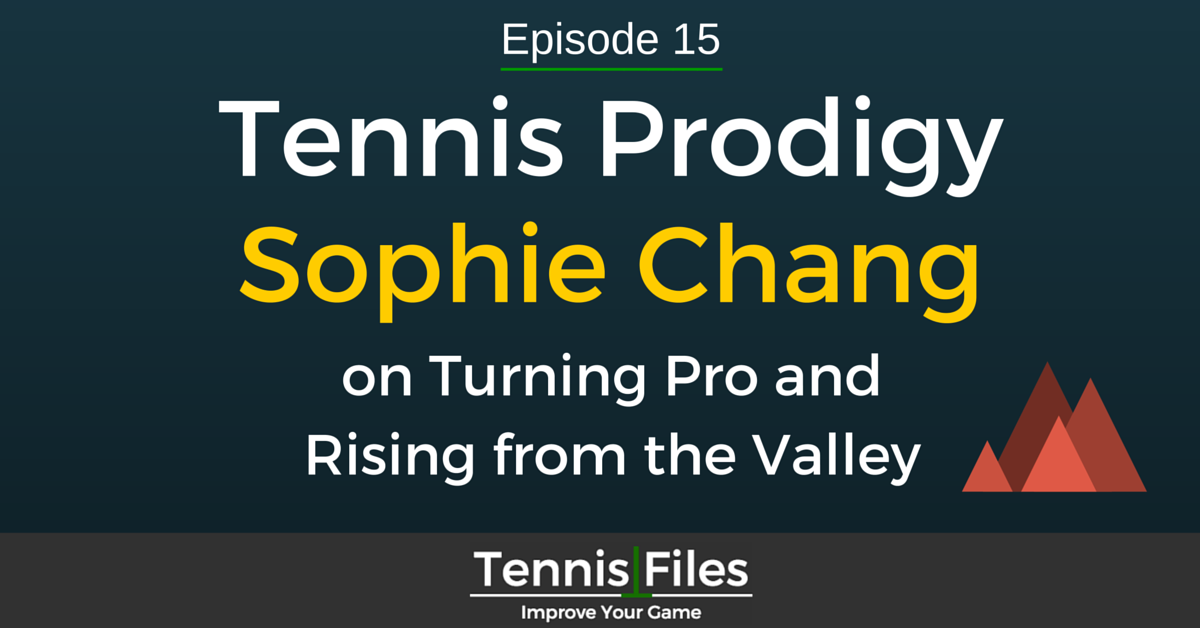 Today's guest is rising WTA tennis pro Sophie Chang.  At only 18 years of age, Sophie reached career high rankings of #569 in singles and #283 in doubles this week.
Sophie is very well-spoken, intelligent, and mature beyond her years. We discussed how she went from not winning a match for an entire year when she first started competing to becoming a top-ranked junior and then a professional tennis player. Sophie also talked to me about her training, diet, and how she deals with the ups and downs on the USTA Pro Circuit.
I found out about Sophie when several of my friends shared clips of her playing and training on social media. I also realized that Sophie is originally from Maryland, my home state, and immediately knew that I wanted her to be a guest on The Tennis Files Podcast!
On this episode, you will learn:
How Sophie's support system helped her become an elite tennis player
What obstacles Sophie has faced and how she has overcome them
A typical day of training on the pro tour
How Sophie uses meditation to help her performance
Differences between the men's and women's game
The mindset that you need to have to succeed on the pro tour
Sophie's favorite tennis drill
How to deal with the ups and downs on the pro tour
Why it is difficult to stay financially afloat as a pro
How Sophie prepares for her tennis matches
and more.
Sophie is an amazing talent and I expect to see great things from her in the future! There is a ton of great information in this episode that you can use to improve your mindset, training, and your tennis game.
Subscribe to automatically download new episodes

Click this icon, click the blue "View in iTunes" button, then hit "Subscribe."
Or hit the subscribe button in your favorite podcast app!
Links Mentioned in This Episode
Sophie's Social Media Pages – Facebook, Twitter, Instagram
Results Personal Training Harford County
The Building Blocks of Tennis Success eBook
If you enjoyed my interview with Sophie, help spread the word and share this episode with a friend!