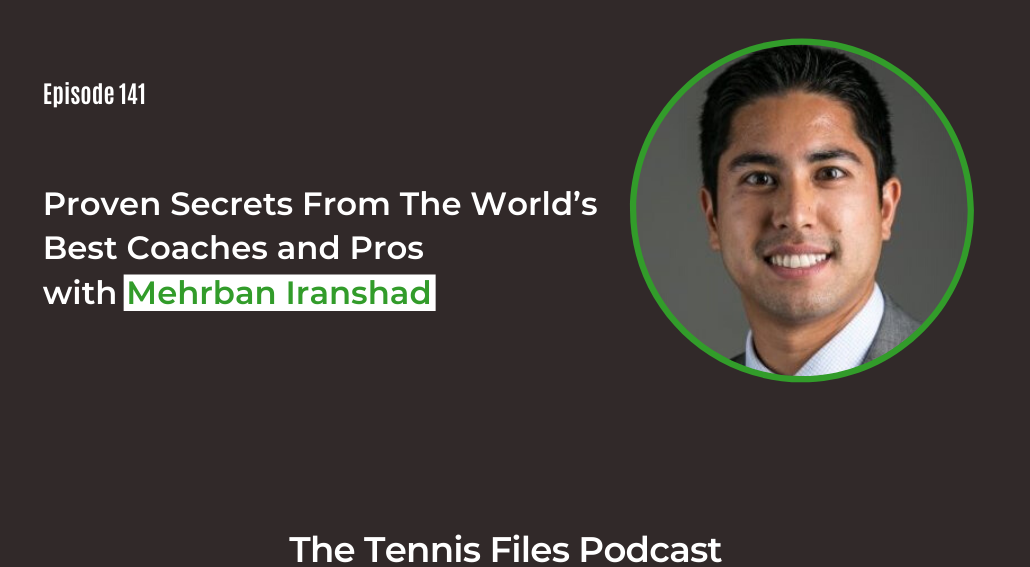 On Episode 141 of The Tennis Files Podcast, I reveal nine proven secrets that I've learned from interviewing and studying the best tennis coaches, pros, and experts on the planet over the years.
These secrets are from my newest eBook, the Tennis Secrets Playbook, which you can download for free at tennisfiles.com/playbook!
I created the eBook by analyzing hundreds of my interviews from the podcast and summits I've hosted, picking the best advice I could find from over 35 top coaches and pros, and using it to create the Tennis Secrets Playbook.
On the show, you'll learn why we need a game plan to maximize success, the importance of scheduling your practice and workouts, the three parameters of footwork, how to fix your technique, why we should take care of our fitness, and much more!
If you liked the advice from these amazing coaches and pros, then go to tennisfiles.com/playbook to download the Tennis Secrets Playbook for free!
Tennis Summit 2020, an online tennis conference to help you level up your tennis game with lessons from 30+ world class coaches, is happening less than 2 weeks from today! Register for free today at tennisfilessummit.com!
And be sure to subscribe to Tennis Files to receive the latest tennis content to improve your game straight to your inbox!
Subscribe to automatically download new episodes!

Click the icon above, click the blue "View in iTunes" button, then hit "Subscribe."

Or hit the subscribe button in your favorite podcast app!
Right Click Here to Download the MP3
Links Mentioned in the Show
Tennis Summit 2020 - Click the link to sign up for free today! Join the world's biggest online tennis conference, hosted by yours truly!
Podcasts
Check Out All My Podcasts Here!
Check Out All My Podcasts on Apple Podcasts!
My Youtube Channel!
Tennis Files Youtube Channel - Subscribe! You know you want to 😉
Note: Some of the links above are affiliate links, so if you make a purchase after clicking, I'll make a small commission that will help support the podcast. Thanks either way!
If you enjoyed this episode, subscribe to The Tennis Files Podcast in iTunes or your favorite podcast app!
For more tips on how to improve your tennis fitness, subscribe to my newsletter and download a free copy of my free eBook, The Building Blocks of Tennis Success below! Thanks for listening!
The Building Blocks of Tennis Success eBook
Subscribe to get my free eBook and learn about goal setting, training smart, proper technique, mental fortitude, the importance of competition, health and fitness, and more!
Thanks for being a valued Tennis Files subscriber! I am proud to serve you 🙂