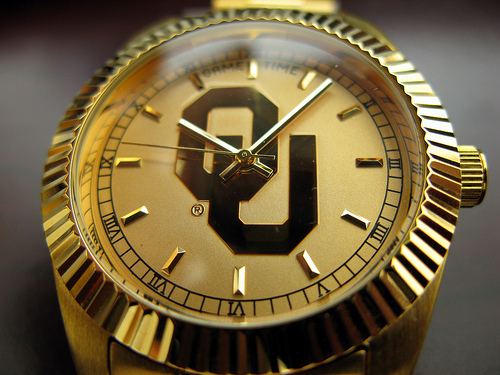 TENNISFILES (February 18) – The Oklahoma Sooners are the top team in college tennis, claiming the #1 spot in the latest ITA poll.  The #1 ranked Trojans are coming off a victory in the 2015 ITA National Championships against the University of Southern California.
The Sooners are lead by #11 ranked Junior Axel Alvarez.  John Roddick, brother of top ranked American Andy Roddick, coaches the 10-0 Sooners.  OU's first match of the spring season is against Texas A&M at College Station, Texas.
OU men's tennis captures No. 1 ranking http://t.co/CUZBZ81Vsa #CollegeTennis

— US College Tennis (@USCollegeTennis) February 18, 2015
Oklahoma leapfrogged the University of Southern California, who slipped to #2.  The Trojans lost 4-2 to the Sooners in the National Championships on Monday and have a 9-1 record.
The Georgia Bulldogs move up one to the 3rd spot, with a 6-2 record.
On the women's side, the undefeated University of North Carolina sits atop the team rankings after winning the  ITA National Indoor Championships.  Sophomore Jamie Loeb leads the team with a #5 singles ranking.
The University of Florida Gators and Georgia Bulldogs round out the 2 and 3 spots, respectively.