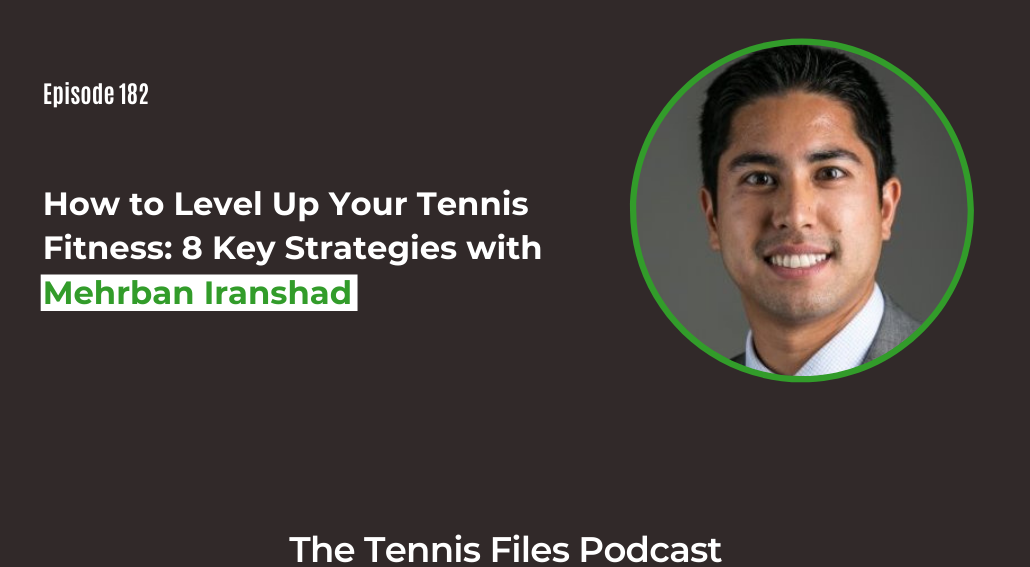 On Episode 182 of The Tennis Files Podcast, I'll reveal my top 8 strategies to help you transform your tennis fitness.
A lot of us struggle with creating a consistent tennis fitness plan that delivers the physical improvements we need to play better tennis and prevent injuries. There's no doubt that fitness can be the difference-maker between outlasting your opponent and losing because you are out of shape, or even worse, sustaining a career-threatening injury. So on this episode I have put together a list of the 8 ways you can level up your fitness in 2021 and beyond.
In this episode, you'll learn how to be more consistent with your workout routine, specific exercises to improve your strength and speed, how to stay committed to your workouts with accountability strategies, the importance of getting enough sleep and how it impacts your fitness, how to record your progress and much more!
I really hope you enjoy the show! If you learned something useful from it, let me know in the comments below.
And be sure to subscribe to Tennis Files to receive the latest tennis content to improve your game straight to your inbox.
Subscribe to automatically download new episodes!

Click the icon above, click the blue "View in iTunes" button, then hit "Subscribe."

Or hit the subscribe button in your favorite podcast app!
Right Click Here to Download the MP3
Links Mentioned in the Show
Leg Strength Workout for Tennis Players (NO Equipment Needed!)
10 min TENNIS STRETCH ROUTINE for Flexibility and Injury Prevention
How Much Sleep Do You Need - Guidelines
Subscribe to the Podcast and Leave a Review Here!
Podcasts:
Check Out All My Podcasts Here!
Check Out All My Podcasts on Apple Podcasts!
My Youtube Channel!
Tennis Files Youtube Channel - Subscribe! You know you want to 😉
Note: Some of the links above are affiliate links, so if you make a purchase after clicking, I'll make a small commission that will help support the podcast. Thanks either way!
If you enjoyed this episode, subscribe to The Tennis Files Podcast in iTunes or your favorite podcast app!
For more tips on how to improve your tennis fitness, subscribe to my newsletter and download a free copy of my free eBook, The Building Blocks of Tennis Success below! Thanks for listening!