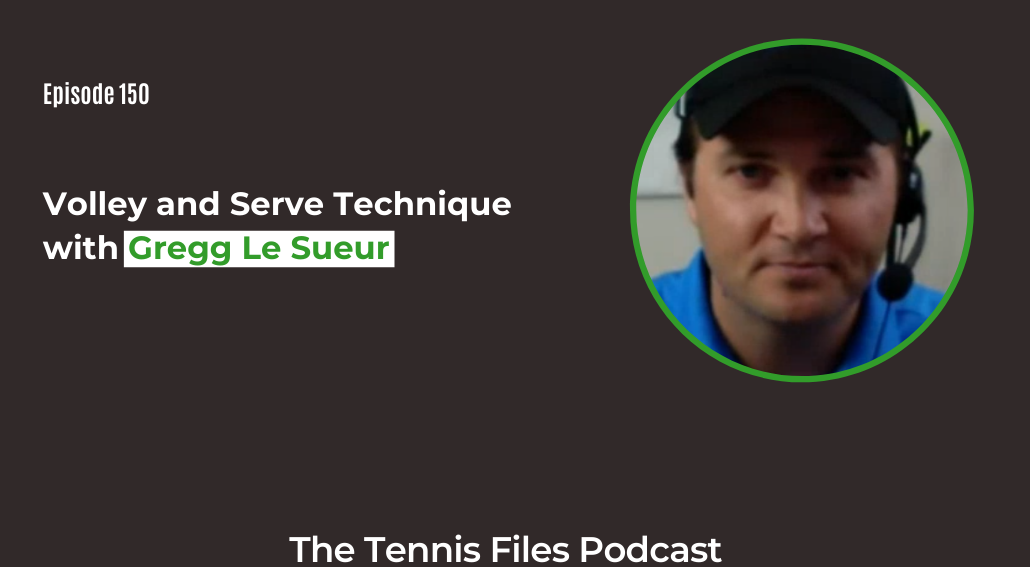 On Episode 150 of The Tennis Files Podcast, I interviewed coach Gregg Le Sueur from Online Tennis Instruction about how to level up your volley and serve technique.
Gregg is currently the lead instructor at OTI where he has helped thousands of tennis players improve their strategy, technique, mental game and fitness. He has also competed at an extremely high level and achieved an ATP ranking while playing in futures tour events. Gregg has been featured on my Tennis Summits the past couple years and continues to impress me every time he shares his knowledge about the game.
On the show, you'll learn how to hit more efficient volleys, how to increase your serve power and spin production, the fundamentals to becoming a better tennis player, Gregg's competitive tennis journey, his experience earning his first ATP point on the pro tour, proven tips and strategies to improve your tennis game, and much more!
I hope you enjoy my interview with Gregg! Let us know what you think about the episode in the comments below!
And be sure to subscribe to Tennis Files to receive the latest tennis content to improve your game straight to your inbox!
Subscribe to automatically download new episodes!

Click the icon above, click the blue "View in iTunes" button, then hit "Subscribe."

Or hit the subscribe button in your favorite podcast app!
Right Click Here to Download the MP3
Links Mentioned in the Show
Resources:
Dr. Jim Loehr's 16-second Cure (4 Stages)
Books:
Podcasts:
Check Out All My Podcasts Here!
Check Out All My Podcasts on Apple Podcasts!
My Youtube Channel!
Tennis Files Youtube Channel - Subscribe! You know you want to 😉
Note: Some of the links above are affiliate links, so if you make a purchase after clicking, I'll make a small commission that will help support the podcast. Thanks either way!
If you enjoyed this episode, subscribe to The Tennis Files Podcast in iTunes or your favorite podcast app!
For more tips on how to improve your tennis fitness, subscribe to my newsletter and download a free copy of my free eBook, The Building Blocks of Tennis Success below! Thanks for listening!
The Building Blocks of Tennis Success eBook
Subscribe to get my free eBook and learn about goal setting, training smart, proper technique, mental fortitude, the importance of competition, health and fitness, and more!
Thanks for being a valued Tennis Files subscriber! I am proud to serve you 🙂