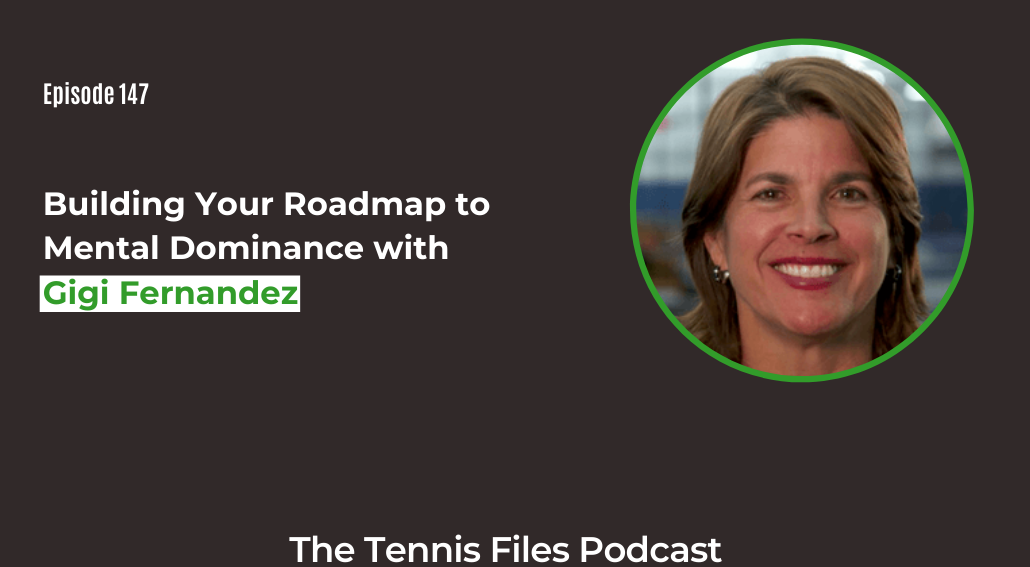 On Episode 147 of The Tennis Files Podcast, I spoke with 17-time Grand Slam champion Gigi Fernandez about how you can develop a strong mindset and play confidently against your competition.
Gigi is a former world #1 doubles and #17 singles player and is now widely considered to be one of the best doubles players of all time. She is a Hall of Famer and she won 2 Olympic Gold Medals with Mary Joe Fernandez. In 2000, Gigi was named Puerto Rican Athlete of the Century. She now spends her time coaching adult players how to excel at doubles and developed the Gigi Method of doubles.
On the show, you'll learn how to develop your mental and emotional skills, simple pre-match routines that will help you stay calm during matches, the mindset you need to have before a match, how to create your roadmap to mental dominance, and much more!
I hope you enjoy my interview with Gigi! Let us know what you think about the episode in the comments below!
And be sure to subscribe to Tennis Files to receive the latest tennis content to improve your game straight to your inbox!
Subscribe to automatically download new episodes!

Click the icon above, click the blue "View in iTunes" button, then hit "Subscribe."

Or hit the subscribe button in your favorite podcast app!
Right Click Here to Download the MP3
Links Mentioned in the Show
The Roadmap to Mental Dominance (+ Gigi Method Free!) - Limited Time Only!
Social Media:
Podcasts:
Check Out All My Podcasts Here!
Check Out All My Podcasts on Apple Podcasts!
My Youtube Channel!
Tennis Files Youtube Channel - Subscribe! You know you want to 😉
Note: Some of the links above are affiliate links, so if you make a purchase after clicking, I'll make a small commission that will help support the podcast. Thanks either way!
If you enjoyed this episode, subscribe to The Tennis Files Podcast in iTunes or your favorite podcast app!
For more tips on how to improve your tennis fitness, subscribe to my newsletter and download a free copy of my free eBook, The Building Blocks of Tennis Success below! Thanks for listening!
The Building Blocks of Tennis Success eBook
Subscribe to get my free eBook and learn about goal setting, training smart, proper technique, mental fortitude, the importance of competition, health and fitness, and more!
Thanks for being a valued Tennis Files subscriber! I am proud to serve you 🙂