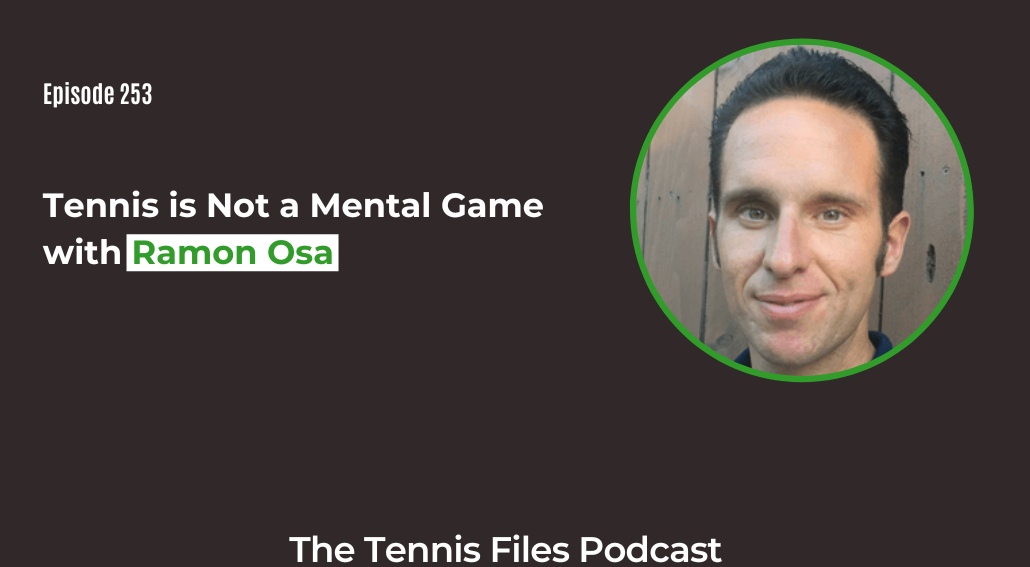 On Episode 253 of The Tennis Files Podcast, Ramon Osa reveals his step by step process for how to play your best tennis under pressure.
Ramon is an expert at helping players discover the fun in tennis, while showing them what they need to do to improve their mental game, technique and tactics. Ramon is the founder of Osa Tennis 360, where he produces value-filled and fun tennis videos. He also has an awesome Youtube channel with fantastic tips and advice. Ramon believes that fun, along with the right system to develop world-class strokes and sound fundamentals, is the key to improving your tennis game. Ramon also works with Mark Jeffery to educate players around the globe about the Winning Formula and the Trust Method to help them improve their mindset and performance. Ramon gave an exclusive presentation for Tennis Summit 2022 about the mental game and it was so good that I decided to feature it on the podcast.
On the show, you'll learn what pressure is and how to deal with it, how to train yourself to perform your best under pressure, the ideal routine to follow between points, how to access the "flow state", and much more!
I hope you enjoy this episode! Let us know what you think about this episode in the comments below!
And be sure to subscribe to Tennis Files to receive the latest tennis content to improve your game straight to your inbox!
Subscribe to automatically download new episodes!

Click the icon above, click the blue "View in iTunes" button, then hit "Subscribe."

Or hit the subscribe button in your favorite podcast app!
Right Click Here to Download the MP3
Links Mentioned in the Show
Podcasts:
Check Out All My Podcasts Here!
Check Out All My Podcasts on Apple Podcasts!
My Youtube Channel!
Tennis Files Youtube Channel - Subscribe! You know you want to 😉
Note: Some of the links above are affiliate links, so if you make a purchase after clicking, I'll make a small commission that will help support the podcast. Thanks either way!
If you enjoyed this episode, subscribe to The Tennis Files Podcast in iTunes or your favorite podcast app!
For more tips on how to improve your tennis fitness, subscribe to my newsletter and download a free copy of my free eBook, The Building Blocks of Tennis Success below! Thanks for listening!