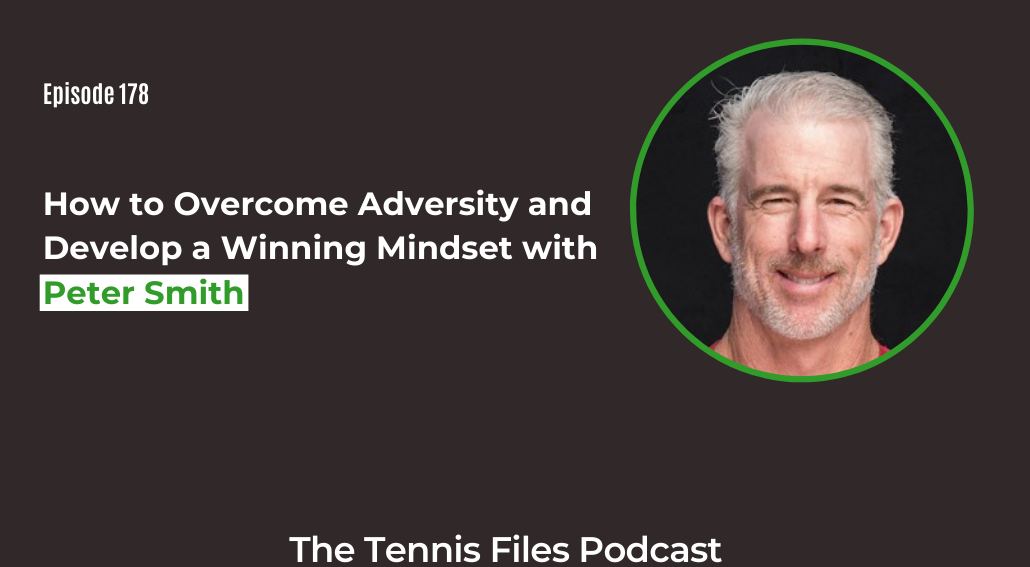 On Episode 178 of The Tennis Files Podcast, I interviewed current ATP and former collegiate coach Peter Smith about how to overcome adversity and develop a winning mindset.
Coach Smith has one of the most prolific records in college tennis history. He guided the University of Southern California Men's Tennis team to 5 NCAA Championships and has notched over 600 wins in his college coaching career. Coach Smith was also a 2-Time ITA National Coach of the Year and 5-Time PAC-12 Coach of the Year. He now coaches top American ATP pros Steve Johnson and Sam Querrey. Coach Smith is one of only two coaches to guide three different schools to the NCAA quarterfinals and top-5 national rankings (USC, Pepperdine and Fresno State).
On the show, you'll learn the principles Coach Smith uses to guide his players to the top of the rankings, why it is more important to develop great people first and top tennis players second, what he is currently working on with Steve Johnson and Sam Querrey, routines that you can implement in your day to perform your best, what sports besides tennis you should play to become a better athlete, the toughest moments Coach Smith has had to face and how he has overcome them, and much more!
I hope you enjoy my interview with Coach Smith! Let us know what you think about this episode in the comments below!
And be sure to subscribe to Tennis Files to receive the latest tennis content to improve your game straight into your inbox!
Subscribe to automatically download new episodes!

Click the icon above, click the blue "View in iTunes" button, then hit "Subscribe."

Or hit the subscribe button in your favorite podcast app!
Right Click Here to Download the MP3
Links Mentioned in the Show
The Score Takes Care of Itself - Bill Walsh
Eleven Rings: The Soul of Success - Phil Jackson
The Inner Game of Tennis - W. Timothy Gallwey
Beyond Basketball: Coach K's Keywords for Success - Mike Krzyzewski
Podcasts:
Check Out All My Podcasts Here!
Check Out All My Podcasts on Apple Podcasts!
My Youtube Channel!
Tennis Files Youtube Channel - Subscribe! You know you want to 😉
Note: Some of the links above are affiliate links, so if you make a purchase after clicking, I'll make a small commission that will help support the podcast. Thanks either way!
If you enjoyed this episode, subscribe to The Tennis Files Podcast in iTunes or your favorite podcast app!
For more tips on how to improve your tennis fitness, subscribe to my newsletter and download a free copy of my free eBook, The Building Blocks of Tennis Success below! Thanks for listening!