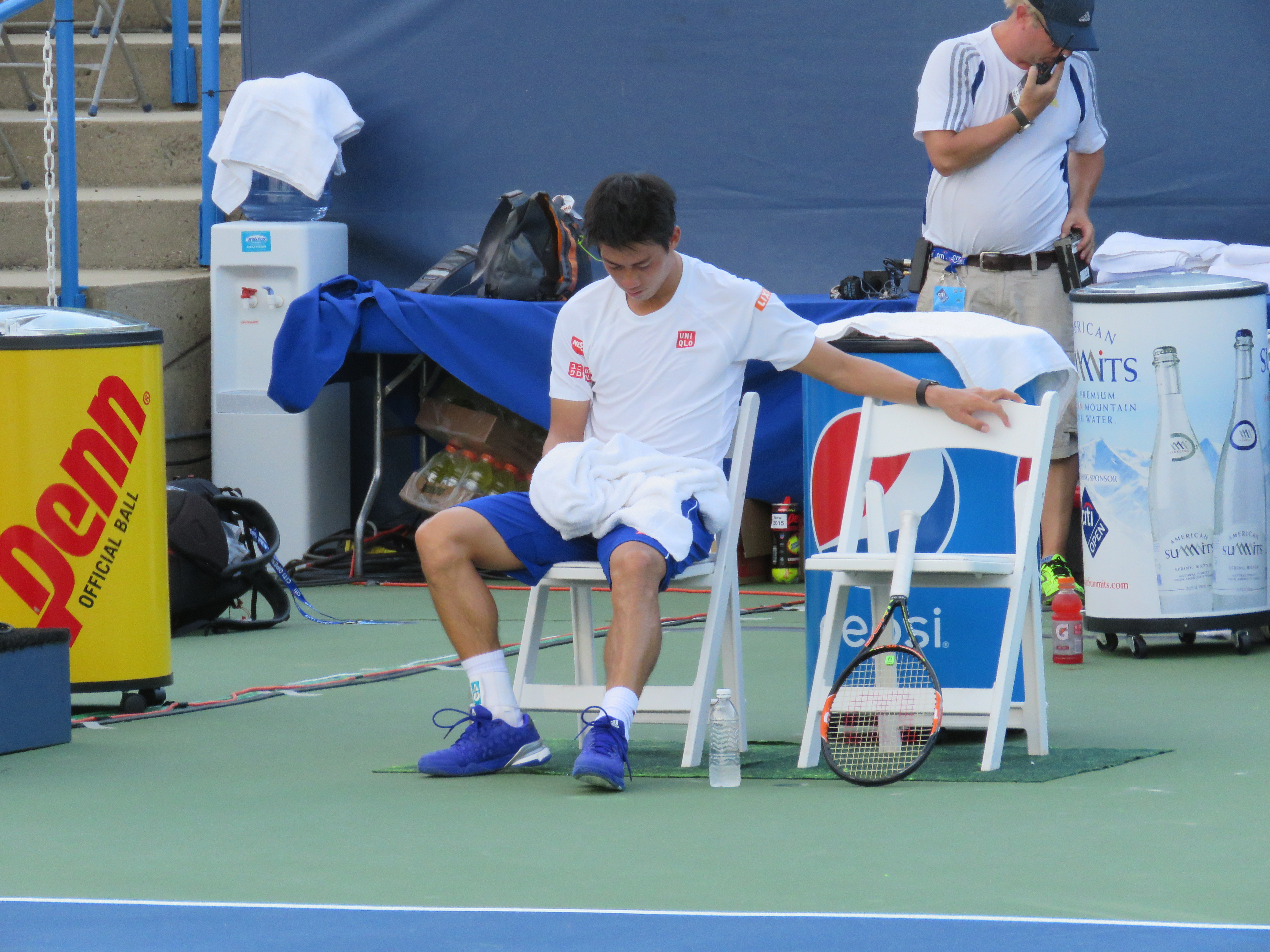 Sometimes, the most brutal losses happen when you are up big, only to have it all come crashing down.
Losses like these emphasize that every point is crucial, because if your opponents can gain momentum, they may ride it all the way to victory lane.
A couple days ago, my doubles partner Ben and I played a 5.0 league match against Elliott and Alex. We were up 6-1 3-0 when things started to go south.
Rather than bemoan the loss (I already did that on the car ride home), I am going to use this match to illustrate the reasons why we lost the lead, and what we can do to minimize the chance that it happens again.
1. Play Proactively, NOT Reactively
While our opponents picked up their game, we made a couple key strategic errors.  First, we let our opponents seize control of the court. In the first set and a half, we gave them a hard time by consistently hitting deep balls and playing aggressively at the net.
Unfortunately, we (me in particular) let Elliott take control of the match.  He hit more penetrating groundstrokes, and when he didn't, I did not take advantage of the shorter balls and attack them enough. I played too tentatively.
By yielding control of the baseline, I let our opponents control the court and set up their net player for the easy volley.
I attribute my dip in play to subpar foot work and thinking about the results instead of optimal strategy. I could feel my feet moving slower and my mind hesitating before hitting my shots (come on, brain!). As a result, I hit shorter balls and allowed our opponents to dictate the points.  Remember this: Hit short, you lose the court.
There are a couple things that a player can do to stop playing tentatively.  Using me as an example, I will play more matches to get used to competitive situations, train my footwork with higher intensity, and focus on hitting deep balls.
If you don't get into proper position where you have enough time to hit the ball in your ideal strike zone, you will yield control of the court and the match will tilt in your opponents' favor.  Hitting deeper balls will help seize control of points, and playing more matches will get you more accustomed to competitive environments.
2. Don't Lose the Momentum
I fault myself for us losing the momentum, big time. In particular, we held a game point for a 4-0 lead in the second set but i double faulted. I did my best to ignore the impact of winning this point.  Unfortunately, a split-second thought about wanting to win this point (brain, come on dude) resulted in a new breath of life for our opponents. If we had won that point, it would have been several times harder for our opponents to come back.
Momentum is everything. Think to a time when you were watching a game and a team was down big, but then they scored a couple points in a row. Sometimes when the momentum shifts like this, you can feel it in your gut that the other team is going to come back.  It is imperative that you keep the momentum on your side and do everything you can to win these points by executing optimal strategy so that you do not let the opponent back into the match.
3. Correct Weaknesses In Your Game
Unfortunately, I did not serve my best.  Our opponents were getting too many looks at second serves, and we gifted them some free return points. While you should always focus on optimal strategy, sometimes it is very difficult to ignore the fact that you are not comfortable with certain parts of your game.
This is where hard work and dedication come into play. If you have a weakness in your game, you must put in many hours practicing your technique, balance, and footwork on that shot so that hitting it becomes second nature. Learn the correct mechanics and movements, and repeat them over and over again. Otherwise, you will have trouble hitting these shots, especially on the big points.
If there is a part of your game (especially the serve!) that needs more work, focus on improving it so that it is rock solid during matches. A high first serve percentage in doubles is especially important as the opponent is less likely to attack your first serve and it puts your team in the driver's seat.
4. Don't Let An Opponent Take Over the Match
Elliott caught fire in the second set and started playing very well. However, we could have done more to prevent him from taking over the match. We should have hit to him less often when possible.  Since Elliott was playing really well, reducing his touches on the ball would have been optimal strategy.
Optimal strategy dictates that you take the stronger player out of the equation whenever possible. In these cases, if you have a short or controllable ball, hit to the other player.  Even if a weaker player is at net, you can dip the ball to them. I give credit to Ben for pointing out this strategic oversight.
If you are playing a singles match, you can throw your opponent off his or her rhythm by varying the types of shots you hit (slice, topspin, high, low, short-angle, deep). Rush the net, stand in a different place to return serve (this has worked really well for me before), and think of other (honorable!) ways to make things tougher for your opponent.
5. Stop Giving Away Free Points
Another reason why we were winning so handily is that we rarely gave away any free points for the first set and a half. Unfortunately, afterwards we produced more errors on the return side and handed them a couple double faults (sorry Ben! 🙁 ).
We must minimize errors and improve consistency through optimal strategy and many hours of focused training.  The worst thing you can do is give your opponent free points. Train hard so you will have the tools to make your opponents work hard for every single point.
It is always eye opening when you lose a tennis match. But never feel discouraged when you lose. Instead, analyze what went wrong and commit to improving those areas of your game. This trait will make you extremely successful in tennis and in life.
As top-ranked ATP doubles pro Treat Huey told me on Episode 7 of The Tennis Files Podcast, the key to being a successful player is to come back stronger after a loss and move on to the next match.
Analyze, learn, train, believe, remember you passion and goals for your game, and you will perform better the next time you compete on the tennis court.
If you want to learn more tips on how to win more tennis matches, get a free copy of my eBook by entering your email in the form below!