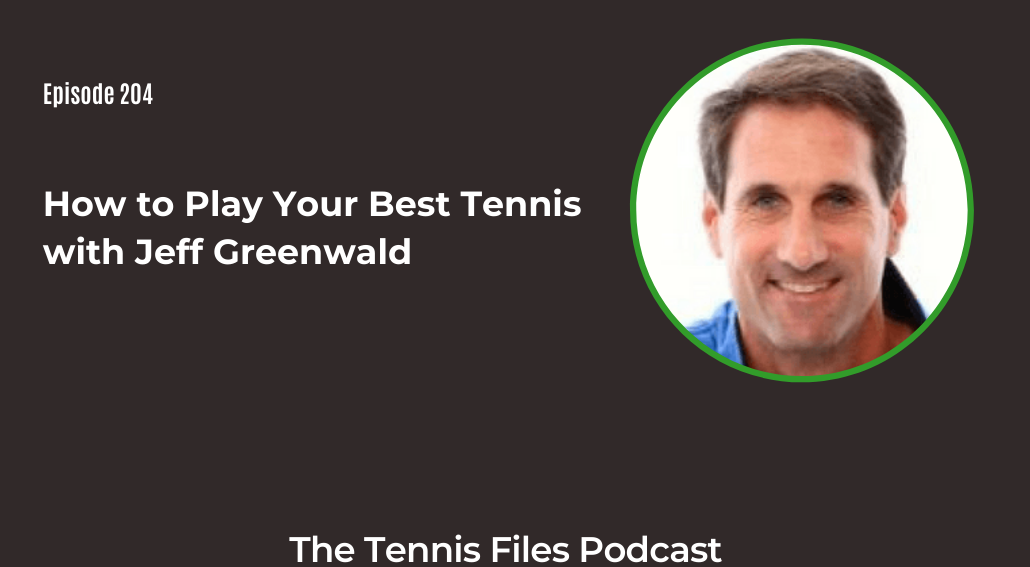 On Episode 204 of the podcast, mental game expert Jeff Greenwald will reveal the keys to mastering your mind, including technical and tactical adjustments in the most common pressure situations.
Jeff is an internationally recognized sport psychology consultant and licensed psychotherapist. He is the author of the 3rd best-selling tennis psychology book entitled The Best Tennis of Your Life and Fearless Tennis. He was also ranked No.1 in the world in the men's 35 age division, and is a two-time ITF World Champion and former ATP Tour player. Jeff has been helping athletes and professionals through his personal coaching, seminars, book, and audio programs for several decades.
You'll learn how to improve your mindset and mental preparation, how to perform your best under pressure, how to stay focused and present during matches, and much more on the show!
I hope you enjoy this episode with Jeff! Let us know what you think about this episode in the comments below!
Subscribe to automatically download new episodes!

Click the icon above, click the blue "View in iTunes" button, then hit "Subscribe."

Or hit the subscribe button in your favorite podcast app!
Right Click Here to Download the MP3
Links Mentioned in the Show
Podcasts:
Check Out All My Podcasts Here!
Check Out All My Podcasts on Apple Podcasts!
My Youtube Channel!
Tennis Files Youtube Channel - Subscribe! You know you want to 😉
Note: Some of the links above are affiliate links, so if you make a purchase after clicking, I'll make a small commission that will help support the podcast. Thanks either way!
If you enjoyed this episode, subscribe to The Tennis Files Podcast in iTunes or your favorite podcast app!
For more tips on how to improve your tennis fitness, subscribe to my newsletter and download a free copy of my free eBook, The Building Blocks of Tennis Success below! Thanks for listening!