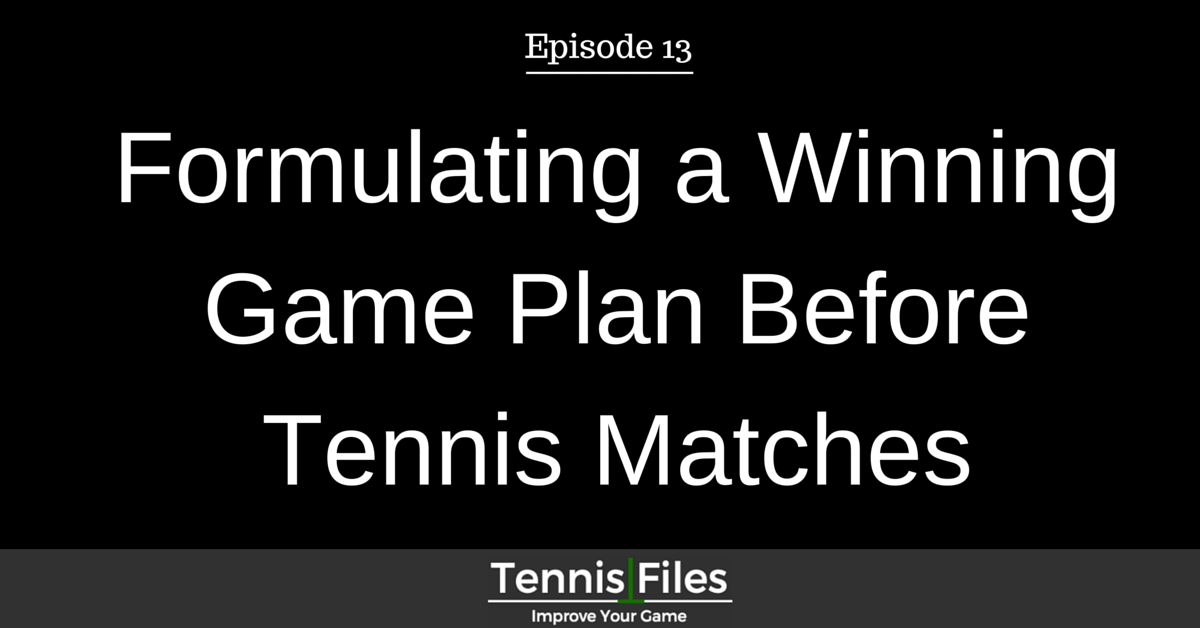 Today I host a solo episode discussing an aspect of tennis that is widely ignored and severely underutilized: match strategy. Tennis players often play matches without thinking through the strategies and point patterns which will maximize their success on the court.
Players should always consider the strengths and weaknesses of their own game, their opponent's game, and formulate a strategy based on these considerations that will give them the best chance to win the match. A game plan will serve as your roadmap to success and guide you on how you need to play against your opponent.
On this episode, you will learn:
How to formulate optimal match strategy
Questions to ask yourself about your game
Questions to ask about your opponent's game
The advantages of having a pre-match game plan
How you can be flexible with your game plan if needed
Examples of how you can use match strategy to your advantage
Why Brad Gilbert thinks a pre-match game plan is vital for success
How a pre-match game plan can help you play optimally in pressure situations
and more.
Subscribe to automatically download new episodes

Click this icon, click the blue "View in iTunes" button, then hit "Subscribe."
Or hit the subscribe button in your favorite podcast app!
Links Mentioned in This Episode
Winning Ugly by Brad Gilbert – Note: this is an affiliate link, so I get a small commission if you buy the book through this link!
College Tennis Alumni Event – for those of you in the DC area.