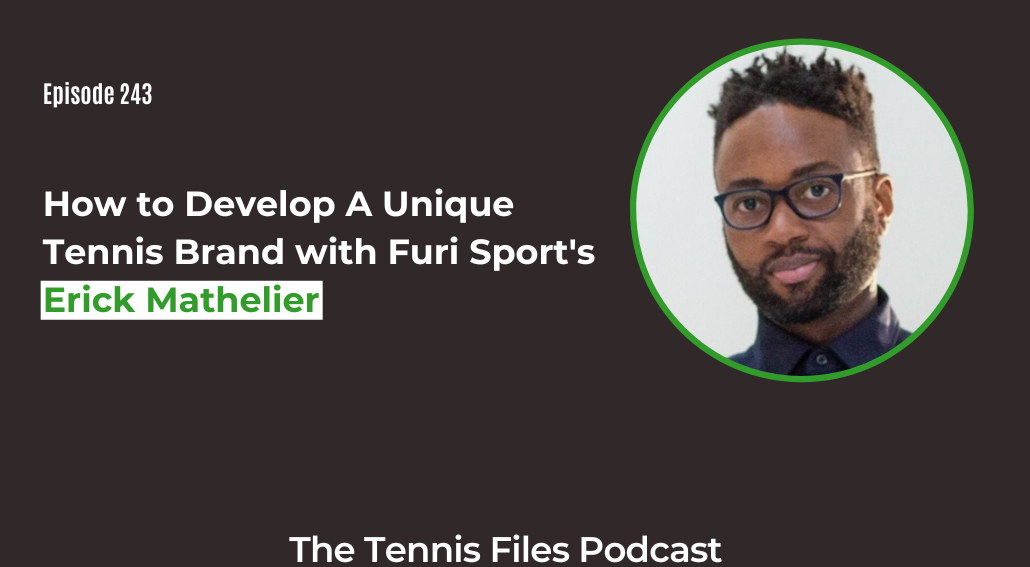 On Episode 243 of The Tennis Files Podcast, I spoke with Furi Sport's Erick Mathelier about how to develop a unique tennis brand.
Erick started playing tennis at the age of 13. His dedication to training helped him earn a scholarship to play Division I tennis. Erick has a Masters in Urban Policy and Management and eventually became an entrepreneur and a Co-Founder of Furi Sport with Michelle Spiro. Erick currently resides in New York.
On the show, you'll learn the difficulties that Erick faced as a kid due to racial tensions in New York, why he switched from competitive baseball to tennis, how he Co-Founded Furi Sport, the ins and outs of how to develop unique products, Furi Sport's exciting new racquets, strings, bags, grips and other gear, how Furi Sport is helping to make tennis a more diverse sport, how people can try or view their products, and much more!
I hope you enjoy my interview with Erick! Let us know what you think about this episode in the comments below!
And be sure to subscribe to Tennis Files to receive the latest tennis content to improve your game straight to your inbox!
Subscribe to automatically download new episodes!

Click the icon above, click the blue "View in iTunes" button, then hit "Subscribe."

Or hit the subscribe button in your favorite podcast app!
Right Click Here to Download the MP3
Links Mentioned in the Show
Podcasts:
Check Out All My Podcasts Here!
Check Out All My Podcasts on Apple Podcasts!
My Youtube Channel!
Tennis Files Youtube Channel - Subscribe! You know you want to 😉
Note: Some of the links above are affiliate links, so if you make a purchase after clicking, I'll make a small commission that will help support the podcast. Thanks either way!
If you enjoyed this episode, subscribe to The Tennis Files Podcast in iTunes or your favorite podcast app!
For more tips on how to improve your tennis fitness, subscribe to my newsletter and download a free copy of my free eBook, The Building Blocks of Tennis Success below! Thanks for listening!