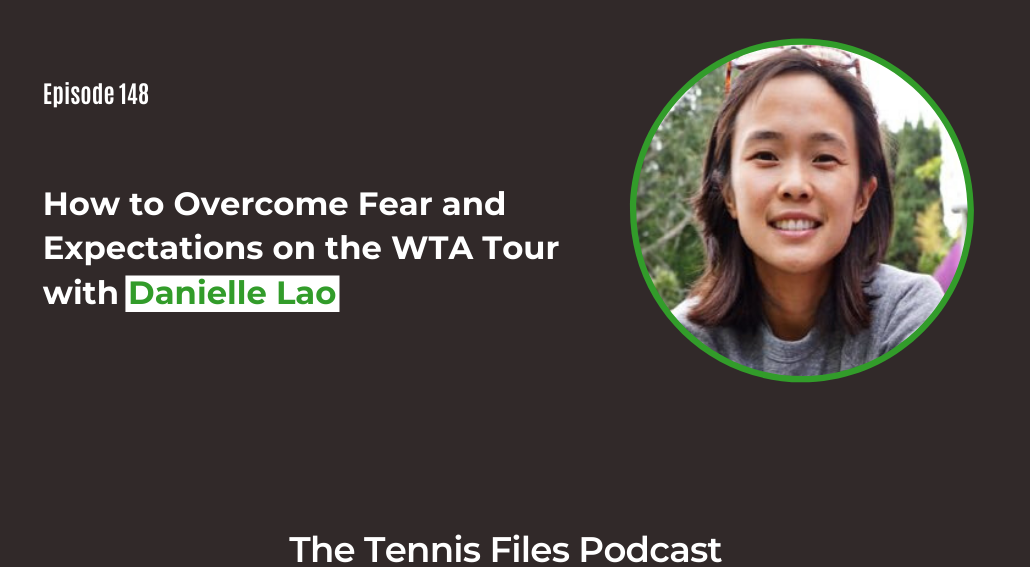 On Episode 148 of The Tennis Files Podcast I spoke with Danielle Lao, top 200 WTA pro, about the mindset, preparation, and resilience you need to become an elite-level tennis player.
What's pretty amazing about Danielle's path to the pro tour that you'll hear on this episode is that she was basically locked into a normal desk job after college. But something deep inside told her that she needed to pursue her dream of making it on the WTA Tour.
Danielle is a former USC standout and has reached as high as 152 in the world. She has played in the main draw of the US Open multiple times and has even co-authored a book called The Invaluable Experience that takes readers through her college tennis journey and why playing sports in college is an invaluable decision.
I am a big fan of Danielle and especially love that she gives us a rare insight into a professional tennis player's career through her blog at thelittlegiant.net and on her social media platforms.
On the show, you'll learn about Danielle's biggest ups and downs in her career and how she overcame them, how she prepares for matches, her morning routine, how she almost took a desk job and what inspired her to choose the WTA Tour instead, what she needs to do to reach the top 100 and beyond, her mental game secrets, unique tips to improve your tennis game, and much more!
I hope you enjoy my interview with Danielle! Let us know what you think about the episode in the comments below!
And be sure to subscribe to Tennis Files to receive the latest tennis content to improve your game straight to your inbox!
Subscribe to automatically download new episodes!

Click the icon above, click the blue "View in iTunes" button, then hit "Subscribe."

Or hit the subscribe button in your favorite podcast app!
Right Click Here to Download the MP3
Links Mentioned in the Show
thelittlegiantblog.wordpress.com
Social Media:
Podcasts:
Check Out All My Podcasts Here!
Check Out All My Podcasts on Apple Podcasts!
My Youtube Channel!
Tennis Files Youtube Channel - Subscribe! You know you want to 😉
Note: Some of the links above are affiliate links, so if you make a purchase after clicking, I'll make a small commission that will help support the podcast. Thanks either way!
If you enjoyed this episode, subscribe to The Tennis Files Podcast in iTunes or your favorite podcast app!
For more tips on how to improve your tennis fitness, subscribe to my newsletter and download a free copy of my free eBook, The Building Blocks of Tennis Success below! Thanks for listening!
The Building Blocks of Tennis Success eBook
Subscribe to get my free eBook and learn about goal setting, training smart, proper technique, mental fortitude, the importance of competition, health and fitness, and more!
Thanks for being a valued Tennis Files subscriber! I am proud to serve you 🙂