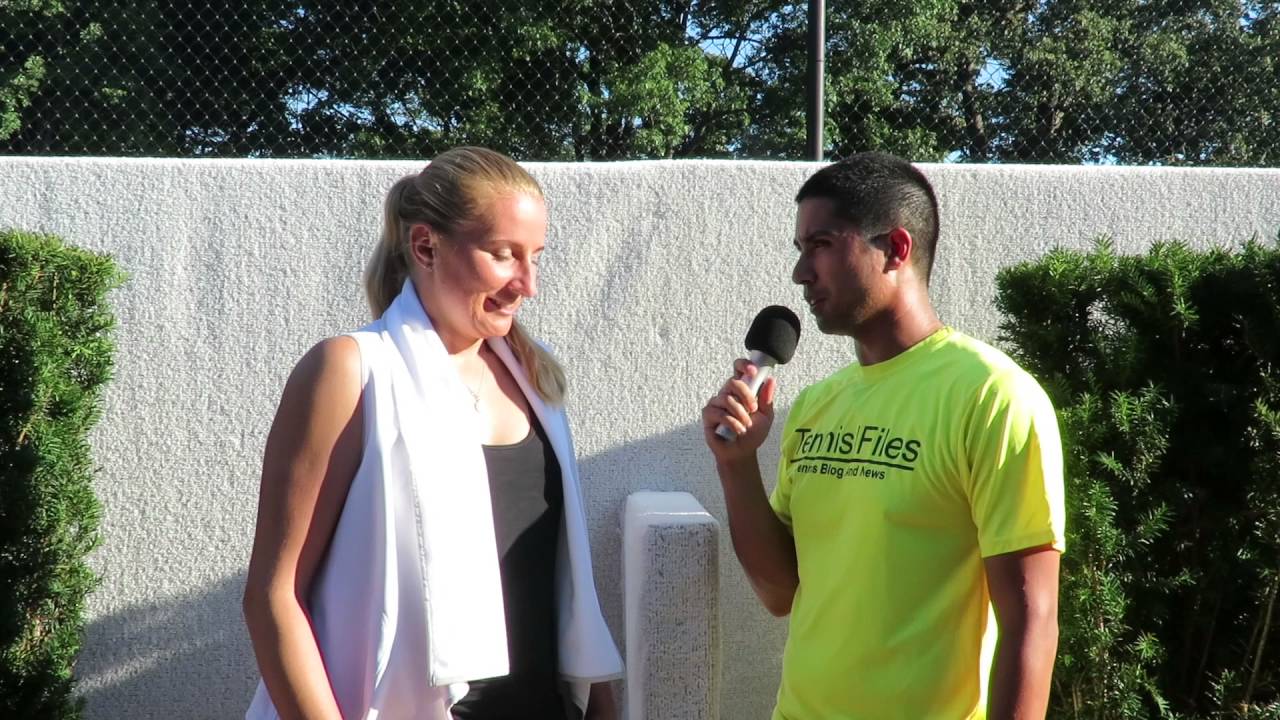 There are few more enjoyable things in life for Alla Kudryavtseva than playing elite opponents on the biggest stages.  By virtue of winning her second qualifying match on Sunday, Kudryavtseva got her wish, earning the right to play the top seed, Samantha Stosur, on center court at the 2016 Citi Open.
The heat in Washington D.C. has been brutal to the players thus far, and Kudryavtseva was one of many who nearly wilted in its wrath. The Russian, once ranked as high as #56 in the world in 2010, edged out her first round opponent, American Danielle Lao, in three sets on Saturday.
In the second set, Kudryavtseva's mobility took a dive because of the heat, and to many fans, it seemed like she was on her way out of the tournament. But Kudryavtseva summoned her experience as a former top 100 player to race to an insurmountable 5-0 lead in the third set against Lao, before closing out the match, 7-5, 3-6, 6-3.
"The conditions here are tough. It's really really tough. It got the best of me in the first match."
On Sunday, the Moscow-born tennis pro won a more straightforward match against Shilin Xu of China, 6-3, 6-4, for a birth in the Citi Open main draw.
But perhaps equally as stressful as her first two matches in DC, was the fact that Kudryavtseva lost her cell phone this weekend.  Fortunately, thanks to the good karma that the Russian has been accruing over the years, she was reunited with her phone after a few hours.
Got my phone back! Thank you honest people of Washington DC

— Alla Kudryavtseva (@AllaK11) July 16, 2016
"I tend to lose things often. But I think I have good karma, and I never take what belongs to others. So it tends to come back to me. The lost wallets, the lost credits cards, the lost IDs. I lost my phone in the gym. I was confident that I left it in my bag. I harassed the stringers but they didn't have it. Then I went to player services to ask for tickets for my friends and there it was, in its red case."
Kudryavtseva may have lost her cell phone, but she knows that she needs to call upon a great performance to avoid a loss against Stosur.
"I've never played Stosur before [in singles]. I will definitely have to come up with some good returns. She has some amazing serves. She is obviously very good on hard courts and I don't expect an easy match. I hope to give her a good battle, let's be honest. But I am optimistic."
The Russian pro, now ranked 165 on the WTA tour, had a taste of the big stage at Wimbledon. Kudryavtseva and fellow World Team Tennis teammate Scott Lipsky reached the quarterfinals of the mixed doubles draw at the All-England Club.
"We thought it would be fun to play Wimbledon with Scott Lipsky in preparation for World Team Tennis. We had a couple good wins. It gave me a little bit of confidence. We lost to the eventual champions."
But Kudryavtseva's main goal is a top-60 ranking and playing bigger matches on more center stages.
"I like to play on big courts against good players, and it's been a while since I was there for singles. So I am going to just go in there and enjoy it. I look forward to it."
Kudryavtseva is planning on returning to her form in 2010 and continuing to strive for big matches against the top women in tennis.
"I had a bad spell for a couple of years. I need to stay positive, work hard, and believe in myself. And I need to play more singles tournaments. I have incorporated more challengers this year. I had a really good run in Strasbourg, and I beat a couple top 100 players, including Alize Cornet."
Kudryavtseva is going into her match on Monday afternoon against Stosur with the type of attitude that is essential to surviving and thriving on the tour.
"As long as I keep positive, I think I can turn it around and get back to where I want to be."