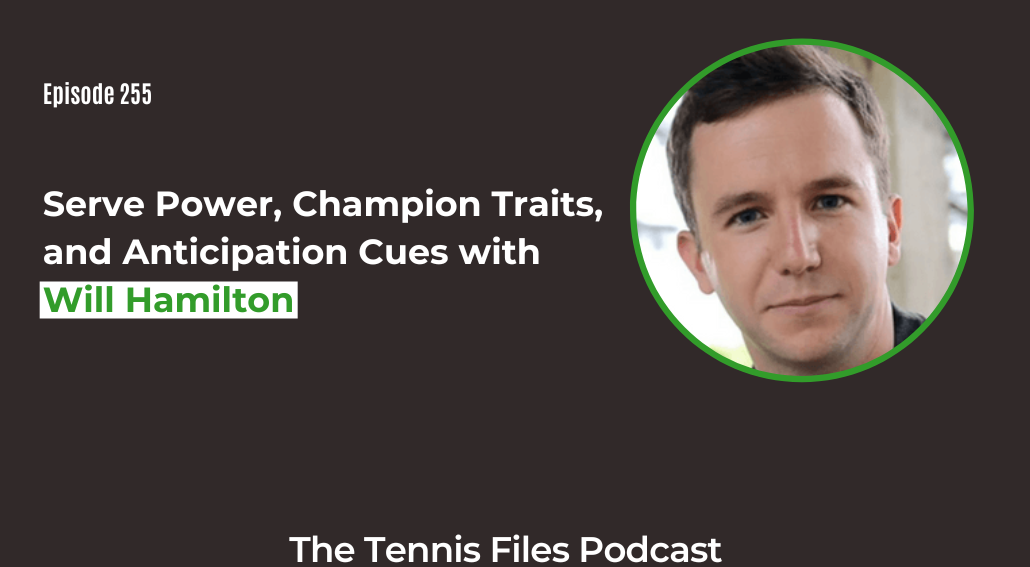 On Episode 255 of The Tennis Files Podcast, I spoke with Will Hamilton from Fuzzy Yellow Balls about serve power, the championship traits of the best players in the world, and how to improve your anticipation.
Will co-founded Fuzzy Yellow Balls, one of the biggest and most well-known online tennis instructional websites on the planet. Will has partnered with many of the game's best players and coaches to produce instructional courses, including Patrick Rafter, Bob and Mike Bryan, Gigi Fernandez, Craig O'Shannessy, Dr. Mark Kovacs, and Feisal Hassan. He is the creator of the Singles and Doubles Playbooks, which teach you the strategies you need to take your matchplay to the next level.
On the show, you'll learn how to distribute your weight on the serve, why the loading of the back leg will help you hit your serve bigger, the top pieces of advice that Will has received from the legends he has worked with on his tennis programs, Will's top doubles plays that will win you more points, and much more!
I hope you enjoy my interview with Will! Let us know what you think about the episode in the comments below!
And be sure to subscribe to Tennis Files to receive the latest tennis content to improve your game straight to your inbox!
Subscribe to automatically download new episodes!

Click the icon above, click the blue "View in iTunes" button, then hit "Subscribe."

Or hit the subscribe button in your favorite podcast app!
Right Click Here to Download the MP3
Links Mentioned in the Show
Podcasts:
Check Out All My Podcasts Here!
Check Out All My Podcasts on Apple Podcasts!
My Youtube Channel!
Tennis Files Youtube Channel - Subscribe! You know you want to 😉
Note: Some of the links above are affiliate links, so if you make a purchase after clicking, I'll make a small commission that will help support the podcast. Thanks either way!
If you enjoyed this episode, subscribe to The Tennis Files Podcast in iTunes or your favorite podcast app!
For more tips on how to improve your tennis fitness, subscribe to my newsletter and download a free copy of my free eBook, The Building Blocks of Tennis Success below! Thanks for listening!