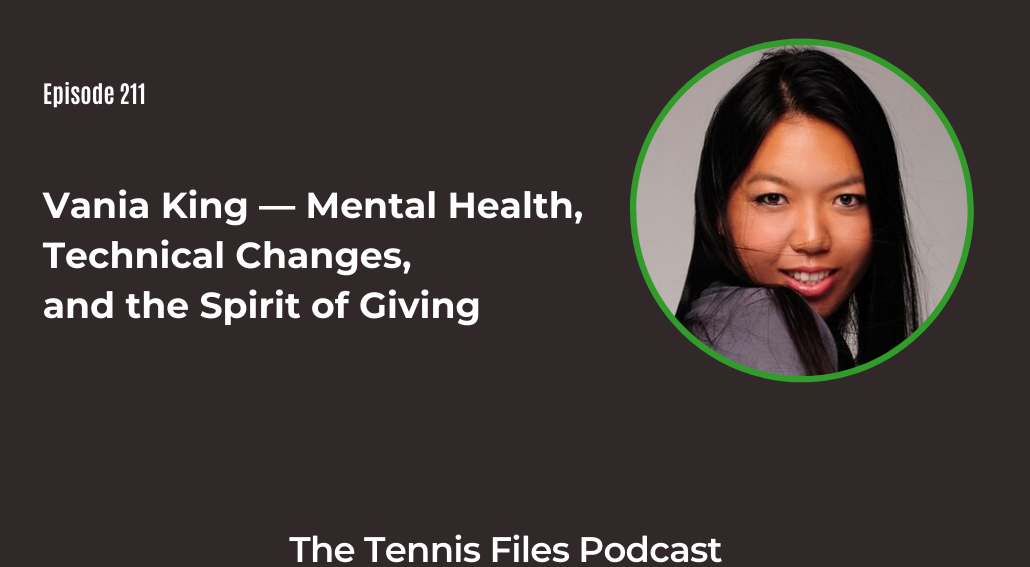 On Episode 211 of The Tennis Files Podcast, former WTA pro Vania King discusses the ups and downs of a professional tennis career and her latest project Serving Up Hope.
Vania reached career high rankings of #3 in the world in doubles and #50 in the world in singles on the WTA Tour. She also won two Grand Slams, winning the 2010 Wimbledon and US Open Doubles Championships with partner Yaroslava Shvedova. Vania currently works as the Community Development Ambassador for WTA Charities, the philanthropic arm of the WTA, and is a Director At Large on the USTA's Board of Directors. Vania co-founded Serving Up Hope with former Chilean #1 ranked tennis player Hans Podlipnik to help give more human beings access to health, happiness, and equal opportunity through tennis.
On the show, you'll learn how to improve your mental health, the most impactful technical changes Vania has made to her game, how to navigate the ups and downs of the pro tour, winning doubles strategies, how to avoid injuries through tennis fitness training, the importance of routines, Vania's inspiration for co-founding Serving Up Hope and how you can help, and much more!
I hope you enjoy my interview with Vania! Let us know what you think about this episode in the comments below!
And be sure to subscribe to Tennis Files to receive the latest tennis content to improve your game straight to your inbox!
Subscribe to automatically download new episodes!

Click the icon above, click the blue "View in iTunes" button, then hit "Subscribe."

Or hit the subscribe button in your favorite podcast app!
Right Click Here to Download the MP3
Links Mentioned in the Show
Podcasts:
Check Out All My Podcasts Here!
Check Out All My Podcasts on Apple Podcasts!
My Youtube Channel!
Tennis Files Youtube Channel - Subscribe! You know you want to 😉
Note: Some of the links above are affiliate links, so if you make a purchase after clicking, I'll make a small commission that will help support the podcast. Thanks either way!
If you enjoyed this episode, subscribe to The Tennis Files Podcast in iTunes or your favorite podcast app!
For more tips on how to improve your tennis fitness, subscribe to my newsletter and download a free copy of my free eBook, The Building Blocks of Tennis Success below! Thanks for listening!