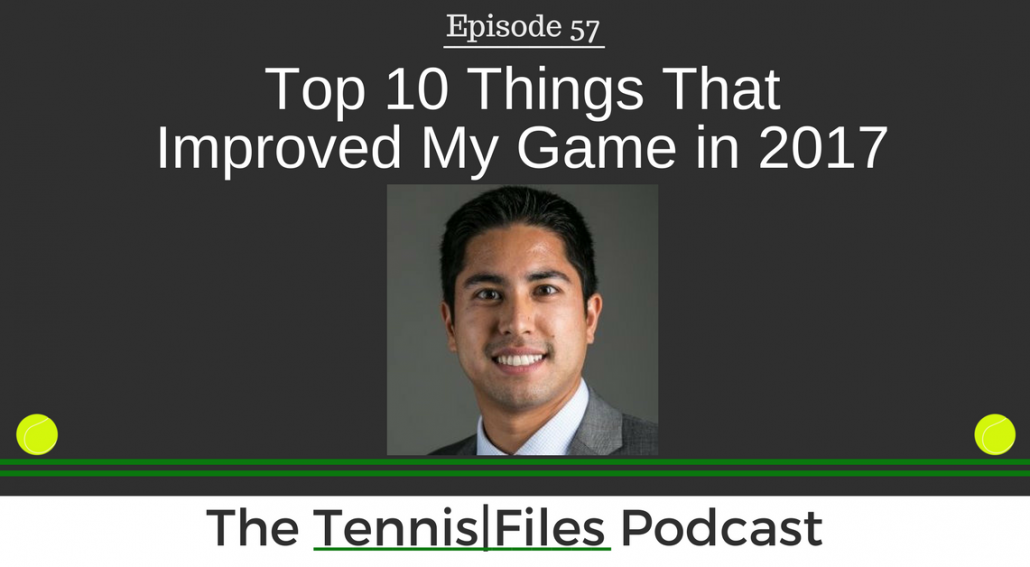 On today's show, I reveal the top 10 things that improved my tennis game in 2017.  It's always critical to periodically examine your progress so that you can figure out what is working and what you may need to change to become a better tennis player.  I sat down and made a list of things that I did differently in 2017, and then marked the top 10 of those changes to discuss on the podcast.  I encourage you to pick one or two of the things I mention on the show, try them out, and see how it works for you.  Let me know what you think in the comments below!
Thanks for listening, and I hope you enjoy this episode!
Subscribe to automatically download new episodes!

Click this icon, click the blue "View in iTunes" button, then hit "Subscribe."

Or hit the subscribe button in your favorite podcast app!
Right Click Here to Download the MP3
Links Mentioned in the Show
Cliff Bars – White Chocolate Macadamia
Progress Planner
International Tennis Performance Association
Why Dynamic Stretching is Superior to Static Stretching Before Competition
Tennis Files Youtube Channel – Subscribe!  You know you want to 😉
Note: Some of the links above are affiliate links, so if you make a purchase after clicking them, I make one-hundred-billion dollars a small commission that helps support the podcast. Thanks either way! 🙂
If you enjoyed this episode, subscribe to The Tennis Files Podcast in iTunes or your favorite podcast app!
To improve your tennis fitness, download a free sample workout plan here! Thanks for listening!