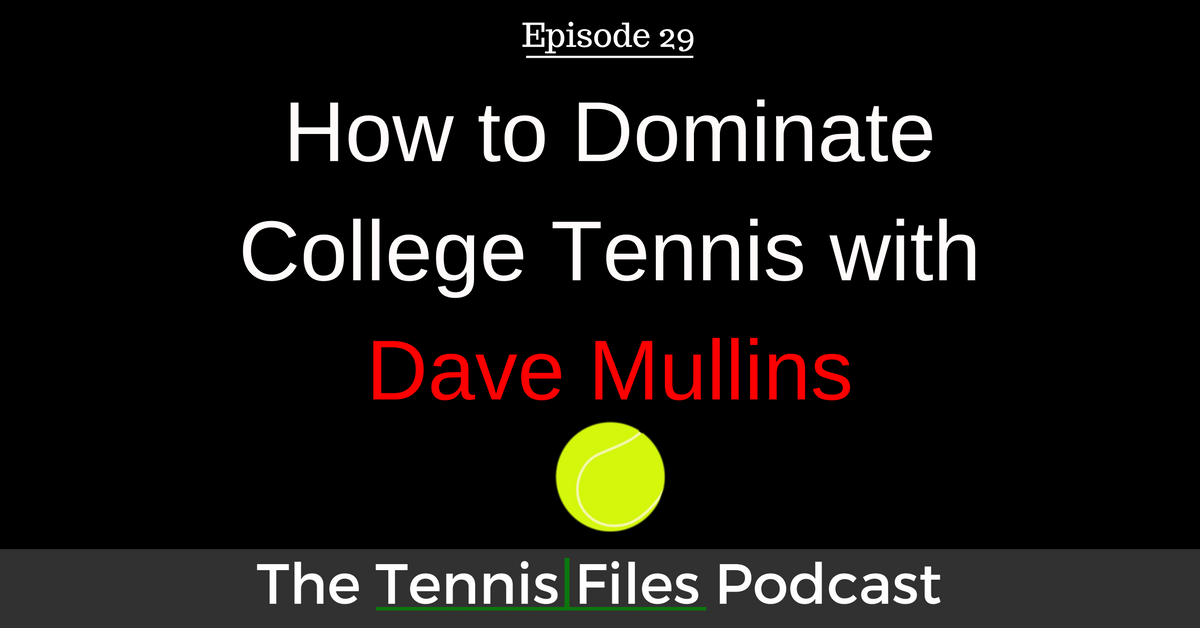 Today my guest is Dave Mullins, former head coach of the Oklahoma Women's Tennis Team. Dave has had an extremely successful coaching career. His accomplishments include five NCAA tournament appearances, five ITA regional championships. three seasons with at least 17 victories, and ITA Central Regional Coach of the Year honors in 2014.
Dave retired from college coaching this past year and moved back to his native Ireland. The former ATP-ranked pro and Fresno-State college tennis player founded davemullinstennis.com, a website devoted to helping players get the best out of their college tennis experience.
On this episode, you will learn:
Differences between coaching male and female players
The best way to communicate with college tennis coaches
Key concepts to help you dominate college tennis
The importance of setting goals
Tips on how to become better doubles players
3 books that will help improve your game and mental toughness
Dave's opinion about the state of college tennis
and more!
Thanks to Dave for speaking with me on The Tennis Files Podcast, all the way from Ireland!
Subscribe to automatically download new episodes!

Click this icon, click the blue "View in iTunes" button, then hit "Subscribe."
Or hit the subscribe button in your favorite podcast app!
Links Mentioned in This Episode
Episode 28 with Jeff Salzenstein
30 College Tennis Coaches Reveal Top Character Traits of Successful Student-Athletes
The Slight Edge – A book about a way of thinking and processing information that enables you to make the daily choices that will lead you to the success and happiness you desire.
Toughness – Jay Bilas defines the true meaning of toughness through stories about his career playing basketball at Duke.
Grit – Angela Duckworth shows us that the secret to outstanding achievement is not talent but a special blend of passion and persistence she calls "grit."
[Note: The above book links are affiliate links, so if you make a purchase after clicking them, I make a small commission.]
If you enjoyed listening to the show, share this episode with a friend using the share buttons above or below this post!