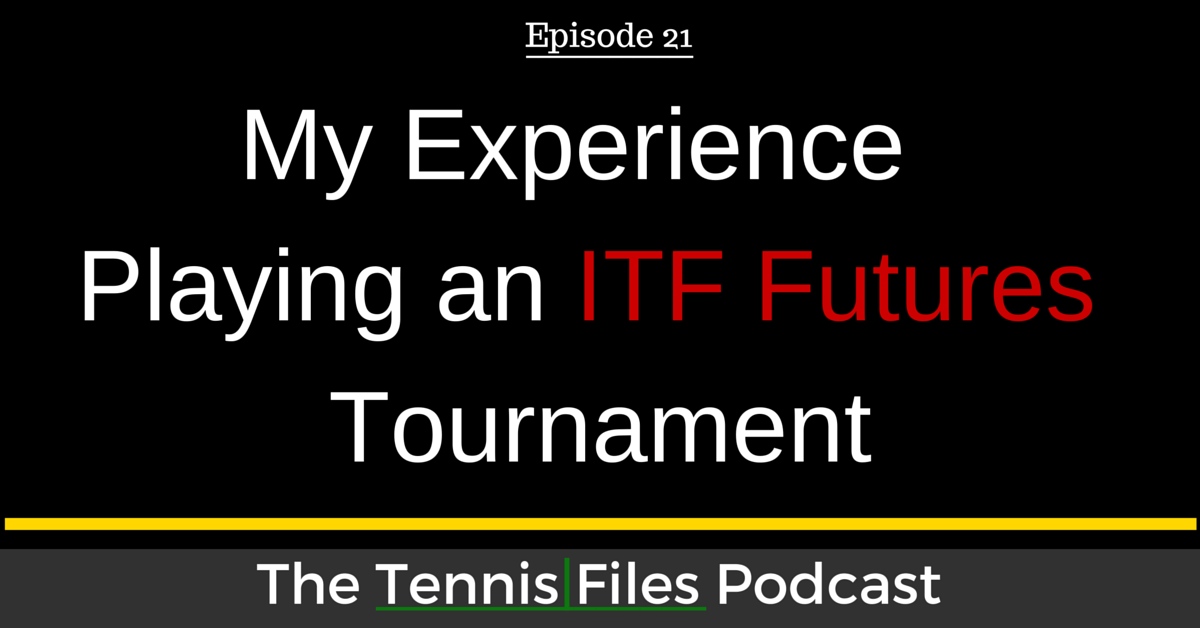 On today's episode, I discuss my experience playing in my first professional tennis tournament, an ITF Futures event. Futures tournaments are where pros first earn ATP and WTA points to increase their rankings and gain entry into Challengers and eventually ATP/WTA tour-level events.  Many characterize the Futures tour as the minor leagues of professional tennis, but make no mistake: these tournaments are filled with world-class players.
I learned a lot about Futures events and what it takes to be successful at this level. In particular, I discuss how you sign-up for these events, how you can get into the main and qualifying draws, the different lists that players are placed on when you apply, and what I learned about my game and the pros from playing in this tournament. Challenging yourself is the best way to improve yourself, and I had a blast testing my game against world-class competition.
On this episode, you will learn:
What an IPIN is and why you need it to enter Futures tournaments
The level of play at Futures events
How you can earn ATP/WTA points in Futures tournaments
How difficult it is to make it on the pro tour
The difference between amateurs and professionals
Why videotaping your matches is so beneficial for your game
How I fared against a professional tennis player
Why controlled aggression is the key to winning at this level
and more.
I really appreciate you tuning in to this episode, and I hope that your tennis game will benefit from my Futures tournament experience!
Subscribe to automatically download new episodes

Click this icon, click the blue "View in iTunes" button, then hit "Subscribe."
Or hit the subscribe button in your favorite podcast app!
Links Mentioned in This Episode
If you learned something useful from listening to the show, share this episode with a friend using the share buttons above or below this post! Thanks for listening!