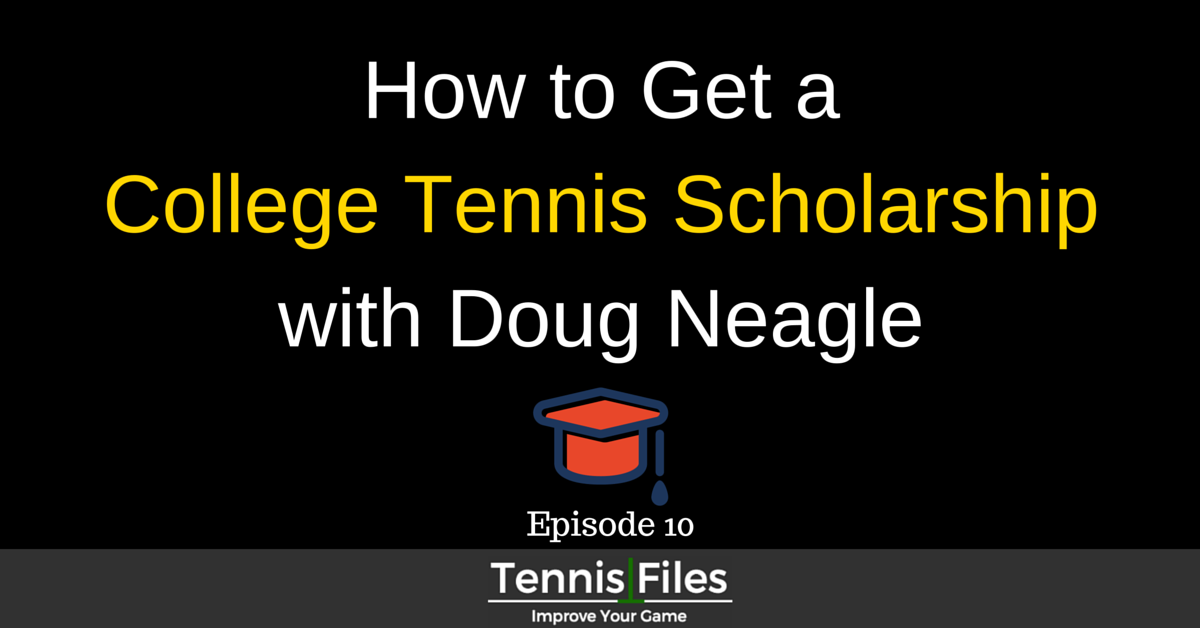 On Episode 10 of TFP, I spoke with Doug Neagle, Head Coach of the Towson University Women's Tennis Program. Doug talked me through the recruiting process, important rules that parents, coaches, and players must follow, and the keys to getting a scholarship to play college tennis.
You will learn about eligibility, the best way to communicate with coaches, how scholarships are given to players, and excellent resources to help you navigate your way through the complex path of college tennis recruiting and scholarships.
On this episode, you will learn:
The most common reason why players are ineligible to play college tennis

Grade and test requirements to become a student-athlete

When the recruiting process begins

Restrictions on communicating with coaches, players, and parents

The best way to communicate with your prospects

How many official visits you get and why you should use them all

Tips on how to make a recruiting video and how NOT to make them

Doug's favorite drills he uses to train his team

How to give yourself the best chance at getting a scholarship to play tennis
and more!
Many thanks to Doug for taking his time to speak with me about the college tennis recruiting and scholarship process.  I know that a ton of juniors players, parents and coaches with benefit from this episode.
Subscribe to automatically download new episodes
[button link="https://tennisfiles.com/itunes"]Subscribe on iTunes[/button] – Click the blue "View in iTunes" button then hit "Subscribe"
Or hit the subscribe button in your favorite podcast app!
Links Mentioned in This Episode
College Tennis Checklist – Download my free checklist for aspiring college tennis players
TOEFL – exam for international players
Download Your Free College Checklist!
Learn the crucial steps you must take to land a college tennis scholarship.
Thanks for downloading the Checklist and being a subscriber! 🙂