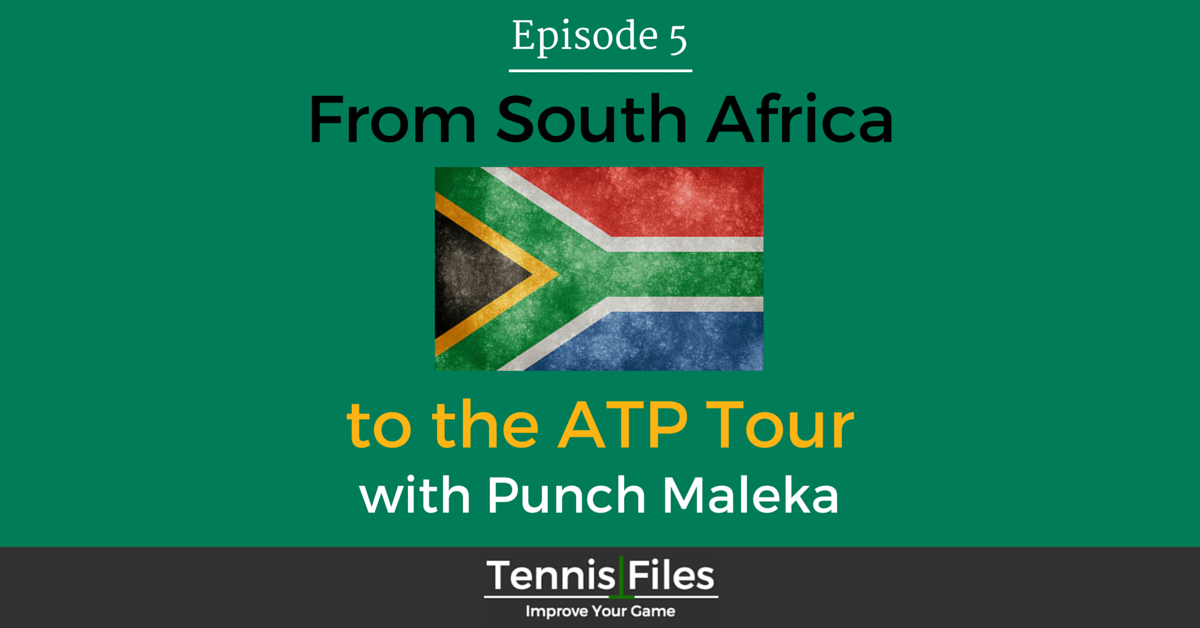 Today on TFP I spoke with Punch Maleka, former ATP professional.  Punch hails from South Africa and he told me about his experiences training in his home country that equipped him with the tools and mental attitudes to succeed on the tour.  He has defeated several top 300 players while he was a professional, and is still crushing it in mens open money tournaments at the age of 37.
Punch recently defeated two ATP players, one currently ranked in the top #250.  Punch also coaches students at the Gulph Mills Tennis Club in King of Prussia, Pennsylvania.  His passion and knowledge of the game shines as brightly as his tennis career in this interview.  You don't want to miss all the wonderful advice and tips that Punch told me on the fifth episode of TFP.
In this episode, we learn about:
What it was like to train in South Africa
The importance of having great mentors and coaches
How character and integrity determine your true success in life
How to play more efficiently by watching other players
Training with a purpose instead of training for volume
How nutrition is critical to your performance and training
Why you must develop your tools before you can compete effectively
How training with weaker players can help your game
What it was like to play a close match against James Blake
The difference between the top levels of the ATP Tour
Training with Wayne Ferreira, Raven Klaasen and Punch's brother KB
How to play at a high-level well into your 30s
I really enjoyed speaking with Punch about all the experiences that helped shape him into the successful tennis player and person that he is today.  I'm sure you will learn a ton from listening to my conversation with Punch.
[button link="https://tennisfiles.com/itunes"]Subscribe on iTunes[/button] – Click the blue "View in iTunes" button then hit "Subscribe"
Show Notes
Bophuthatswana – The formerly independent state of South Africa where Punch first trained as a junior