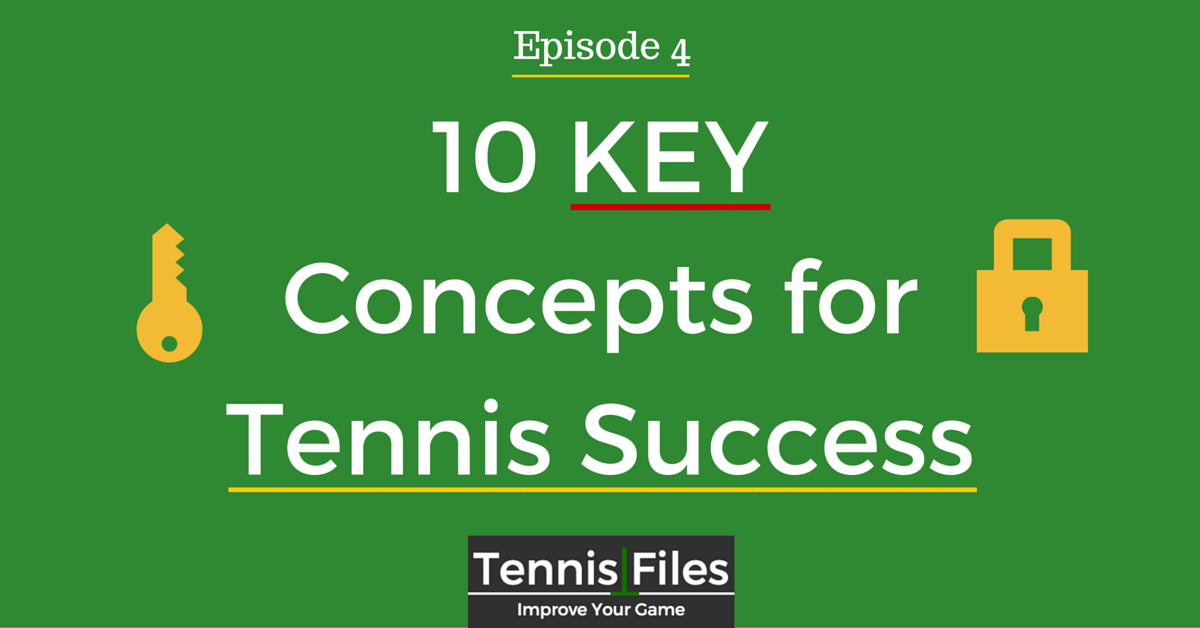 Today on TFP I talk about 10 crucial concepts that every tennis player needs to understand and implement in order to maximize their tennis potential.  Most tennis players don't succeed because they lack the commitment to one or more of these principles. Change the way you approach the game at a higher level and you will be well on your way to becoming a great tennis player.
In this episode, you will learn how to:
Remove self-imposed limitations 
Turn fear into strength
Focus on what matters most
Overcome negativity
Prioritize for maximum results, and more.
Thanks for checking out my episode on 10 Keys to Tennis Success. As always, if you have any questions, feel free to email me at mehrban@tennisfiles.com, or leave a comment below!
Right Click Here to Download the MP3
Links from the Show
The One Thing by Gary Keller and Jay Papasan
Subscribe to TFP on iTunes (click view in itunes, then the subscribe button)
The Building Blocks of Tennis Success eBook
Subscribe to get my free eBook and learn about goal setting, training smart, proper technique, mental fortitude, the importance of competition, health and fitness, and more!
Thanks for being a valued Tennis Files subscriber! I am proud to serve you 🙂