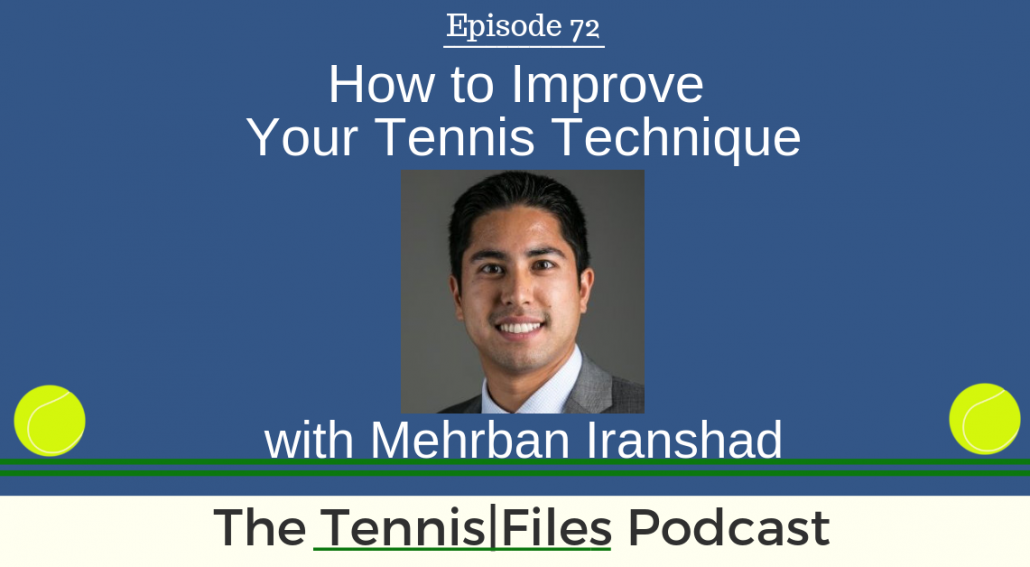 On Episode 72 of The Tennis Files Podcast, I talk about best practices when changing your tennis technique. On this solo episode, you'll learn whether you need to change your technique, what strokes you should work on, best practices for changing your technique, how to ensure you won't revert to your old technique, and more!
Today's episode is based on a presentation I gave on The Tennis Technique Summit, which included over 30 world-class tennis coaches. There was so much amazing information on that summit, that I decided to talk about how to use that knowledge to improve your tennis technique.
I hope you enjoy this episode! Let me know what you think about this one in the comments below!
Show Notes
Do you need to make technical changes to your game?
Evaluating your game; strengths and weaknesses
Recording your play and the benefits
The biggest return on your investment
Focusing on one change at a time
Mapping out your vision for the future and SMART Goals
Mind Mapping (I use Mindmeister)
Reducing environmental pressures when changing your technique and progressions
Trusting your coaches
Don't revert back to your old technique
Enjoy the learning process
Focus and intensity on the court
Subscribe to automatically download new episodes!

Click the icon above, click the blue "View in iTunes" button, then hit "Subscribe."

Or hit the subscribe button in your favorite podcast app!
Right Click Here to Download the MP3
Links Mentioned in the Show
Article Link
8 Reasons Why You Shouldn't Obsess Over USTA Ratings
Tennis Summit Links
Mind Mapping Tool
​My Youtube Channel!
Tennis Files Youtube Channel - Subscribe! You know you want to 😉
​If you enjoyed this episode, subscribe to The Tennis Files Podcast in iTunes or your favorite podcast app!
For more tips on how to improve your game, subscribe to my newsletter and download a free copy of my eBook, The Building Blocks of Tennis Success below! Thanks for listening!