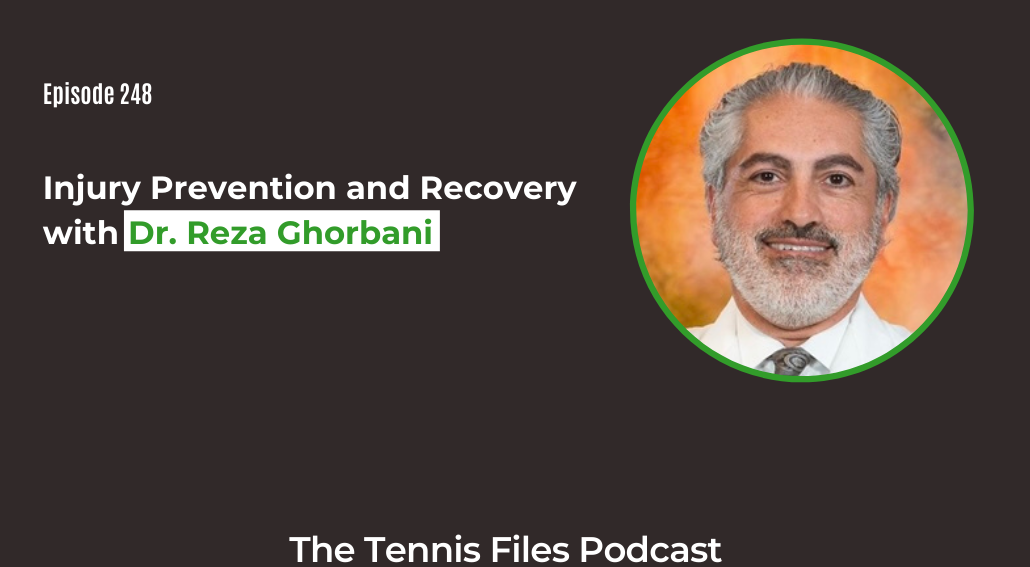 On Episode 248 of The Tennis Files Podcast, Mehrban spoke with Dr. Reza Ghorbani of APMI Health and Wellness Center about injury prevention and recovery for tennis players.
On the show, you'll learn about the critical concept of early intervention, how to train your body to prevent injuries, the best exercises to strengthen your ankles, advanced recovery methods such as cryotherapy, Dr. Ghorbani life-changing experience visiting the Rafael Nadal Academy, why you must become proactive about treating your injuries, and much more! APMI Health and Wellness Center is having an open house on May 5, 2022, so if you're in the mid-atlantic area, contact them to arrange a visit and meet Dr. Ghorbani in person!
I hope you enjoy my interview with Dr. Ghorbani! Let us know what you think about this episode in the comments below!
And be sure to subscribe to Tennis Files to receive the latest tennis content to improve your game straight to your inbox!
Subscribe to automatically download new episodes!

Click the icon above, click the blue "View in iTunes" button, then hit "Subscribe."

Or hit the subscribe button in your favorite podcast app!
Right Click Here to Download the MP3
Links Mentioned in the Show
APMI Health and Wellness Center Facebook
APMI Health and Wellness Center Instagram
Podcasts:
Check Out All My Podcasts Here!
Check Out All My Podcasts on Apple Podcasts!
My Youtube Channel!
Tennis Files Youtube Channel - Subscribe! You know you want to 😉
Note: Some of the links above are affiliate links, so if you make a purchase after clicking, I'll make a small commission that will help support the podcast. Thanks either way!
If you enjoyed this episode, subscribe to The Tennis Files Podcast in iTunes or your favorite podcast app!
For more tips on how to improve your tennis fitness, subscribe to my newsletter and download a free copy of my free eBook, The Building Blocks of Tennis Success below! Thanks for listening!