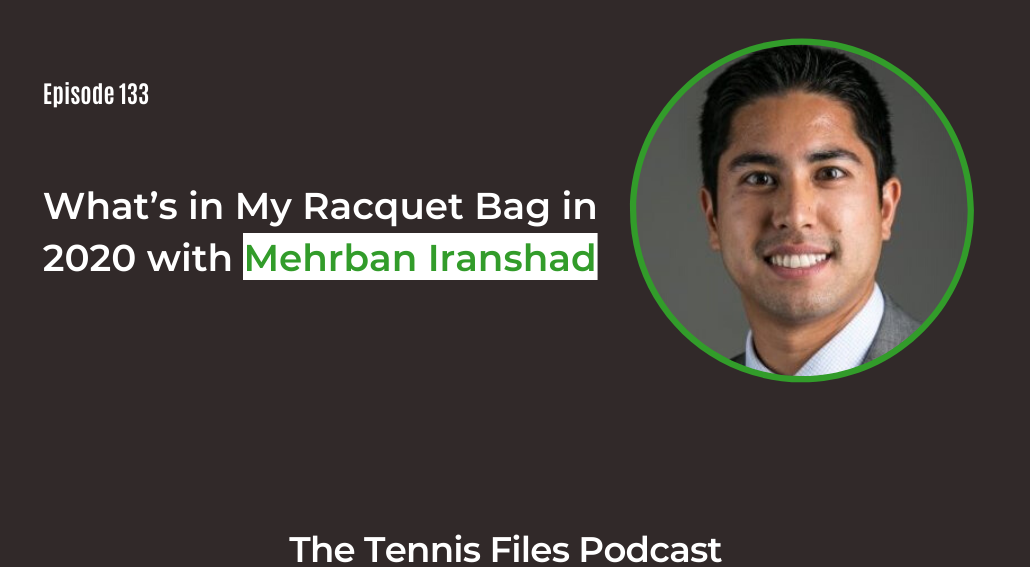 On Episode 133 of The Tennis Files Podcast, you'll learn about every single piece of gear that's currently in my racquet bag. I was inspired to do this episode after going to Orlando to attend the Racquet and Paddle show, where I saw a lot of new and innovative products. There have been times where I've forgotten to bring certain pieces of equipment and it's made a substantial impact on my performance, especially in a game like tennis which is often decided by razor-thin margins.
On the show, you'll learn the essential types of gear you need to be fully prepared for your practices and matches, the type of racquets and strings that I use, what each piece of gear can do for your game, new equipment that can help you recover faster, the snacks and drinks that fuel me while playing, and much more!
I really hope you enjoy this episode! If you found it helpful, let me know in the comments below!
And be sure to subscribe to Tennis Files to receive the latest tennis content to improve your game straight to your inbox!
Subscribe to automatically download new episodes!

Click the icon above, click the blue "View in iTunes" button, then hit "Subscribe."

Or hit the subscribe button in your favorite podcast app!
Right Click Here to Download the MP3
Links Mentioned in the Show
Social Media Sites
Gears
Precision Hydration - use code TENNISFILES for 15% off your first order
Theragun - email me at mehrban@tennisfiles.com
Tennis Summit Links
Tennis Summit 2019 - Register for FREE today!
Podcasts
Check Out All My Podcasts Here!
Check Out All My Podcasts on Apple Podcasts!
My Youtube Channel!
Tennis Files Youtube Channel - Subscribe! You know you want to 😉
Note: Some of the links above are affiliate links, so if you make a purchase after clicking, I'll make a small commission that will help support the podcast. Thanks either way!
If you enjoyed this episode, subscribe to The Tennis Files Podcast in iTunes or your favorite podcast app!
For more tips on how to improve your tennis fitness, subscribe to my newsletter and download a free copy of my free eBook, The Building Blocks of Tennis Success below! Thanks for listening!
The Building Blocks of Tennis Success eBook
Subscribe to get my free eBook and learn about goal setting, training smart, proper technique, mental fortitude, the importance of competition, health and fitness, and more!
Thanks for being a valued Tennis Files subscriber! I am proud to serve you 🙂