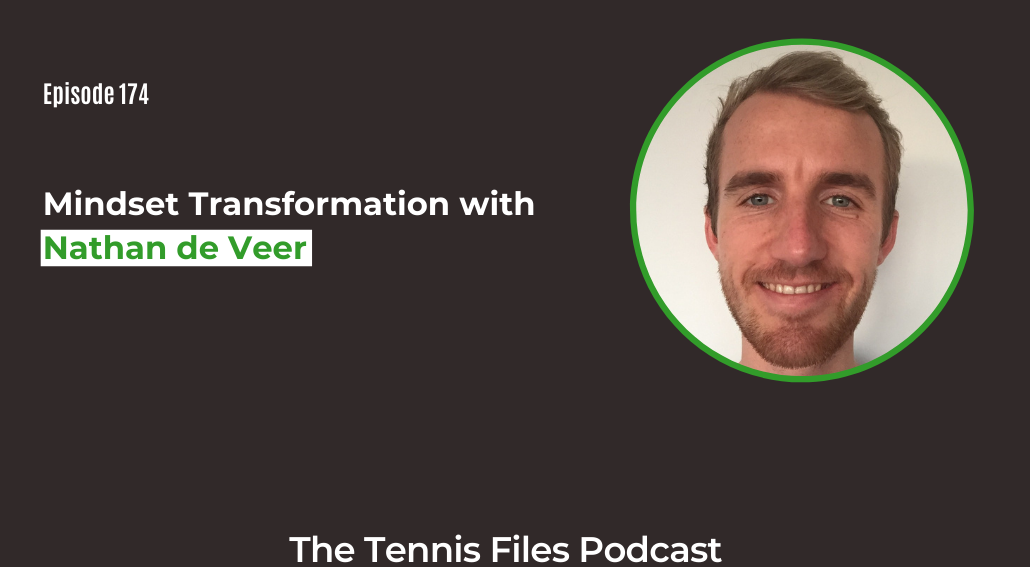 On Episode 174 of The Tennis Files Podcast, I interviewed Nathan de Veer, a mental performance expert, to talk about mindset transformation for tennis players.
Nathan is a mental performance expert who specializes in helping players and athletes master their mind with proven mindset strategies. He played Division I tennis at DePaul University and he is currently based in Amsterdam, Netherlands. He also created a website to share most of his works on the mental side of the game.
On the show, you'll learn ways to increase focus and concentration, how to unlock our true potential as a tennis player, the biggest mental game mistakes that tennis players make when playing matches, how to reprogram your mind for success, and much more!
I hope you enjoy my interview with Nathan! Let us know what you think about this episode in the comments below!
And be sure to subscribe to Tennis Files to receive the latest tennis content to improve your game straight into your inbox!
Subscribe to automatically download new episodes!

Click the icon above, click the blue "View in iTunes" button, then hit "Subscribe."

Or hit the subscribe button in your favorite podcast app!
Right Click Here to Download the MP3
Links Mentioned in the Show
Podcasts:
Check Out All My Podcasts Here!
Check Out All My Podcasts on Apple Podcasts!
My Youtube Channel!
Tennis Files Youtube Channel - Subscribe! You know you want to 😉
Note: Some of the links above are affiliate links, so if you make a purchase after clicking, I'll make a small commission that will help support the podcast. Thanks either way!
If you enjoyed this episode, subscribe to The Tennis Files Podcast in iTunes or your favorite podcast app!
For more tips on how to improve your tennis fitness, subscribe to my newsletter and download a free copy of my free eBook, The Building Blocks of Tennis Success below! Thanks for listening!
The Building Blocks of Tennis Success eBook
Subscribe to get my free eBook and learn about goal setting, training smart, proper technique, mental fortitude, the importance of competition, health and fitness, and more!
Thanks for being a valued Tennis Files subscriber! I am proud to serve you 🙂