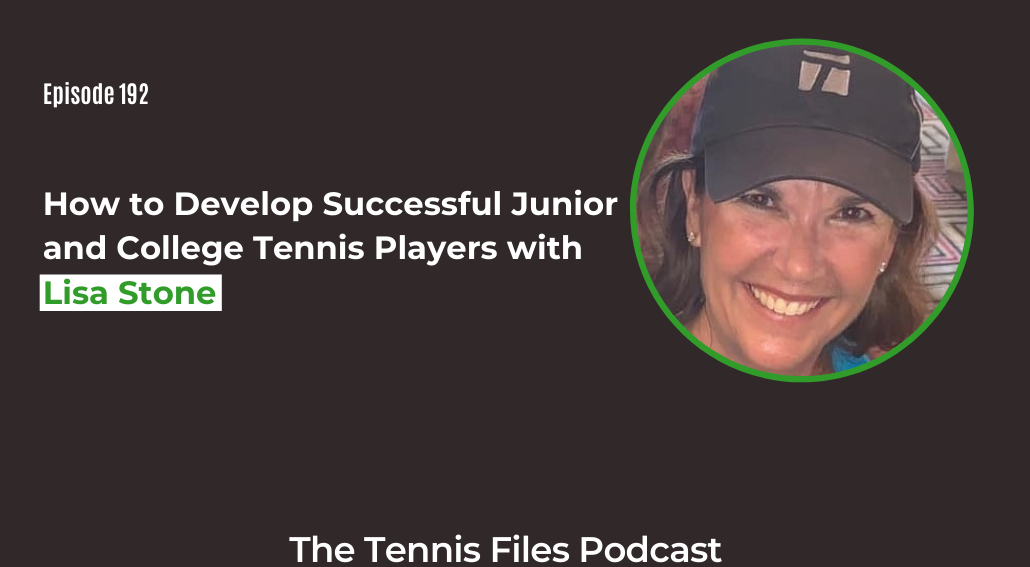 On Episode 192 of The Tennis Files Podcast, I interviewed Lisa Stone, the founder of Parenting Aces, to talk about how to develop successful junior and college tennis players.
Lisa has created one of the most valuable resources for tennis parents and junior players with her Parenting Aces platform. Fortunately for us, she took the initiative to research and find the best information on how to develop junior players after being urged to do so by a fellow tennis parent. Lisa hosts The Parenting Aces Podcast, a weekly show which is also on the Tennis Channel Podcast Network. She has interviewed many of the most well-known coaches and experts about the junior and college game.
On the show, you'll learn the biggest mistakes tennis parents make when trying to help their kids succeed in tennis, the current issues surrounding the USTA's junior ranking system, what colleges are looking for in junior players and how to have the best chance of getting a scholarship, how to choose the right coach for your junior player, the top tips and lessons Lisa has learned from her guests on The Parenting Aces Podcast, and much more!
I hope you enjoy my interview with Lisa! Let us know what you think about this episode in the comments below!
And subscribe to Tennis Files using the link below to receive updates about the free online Tennis Summit starting on April 19th!
Subscribe to automatically download new episodes!

Click the icon above, click the blue "View in iTunes" button, then hit "Subscribe."

Or hit the subscribe button in your favorite podcast app!
Right Click Here to Download the MP3
Links Mentioned in the Show
Interview with Lisa and Her Son
Zoo Tennis Website - Collette Lewis
Parenting Aces YouTube Channel
Open: Andre Agassi's Autobiography
Podcasts:
Check Out All My Podcasts Here!
Check Out All My Podcasts on Apple Podcasts!
My Youtube Channel!
Tennis Files Youtube Channel - Subscribe! You know you want to 😉
Note: Some of the links above are affiliate links, so if you make a purchase after clicking, I'll make a small commission that will help support the podcast. Thanks either way!
If you enjoyed this episode, subscribe to The Tennis Files Podcast in iTunes or your favorite podcast app!
For more tips on how to improve your tennis fitness, subscribe to my newsletter and download a free copy of my free eBook, The Building Blocks of Tennis Success below! Thanks for listening!