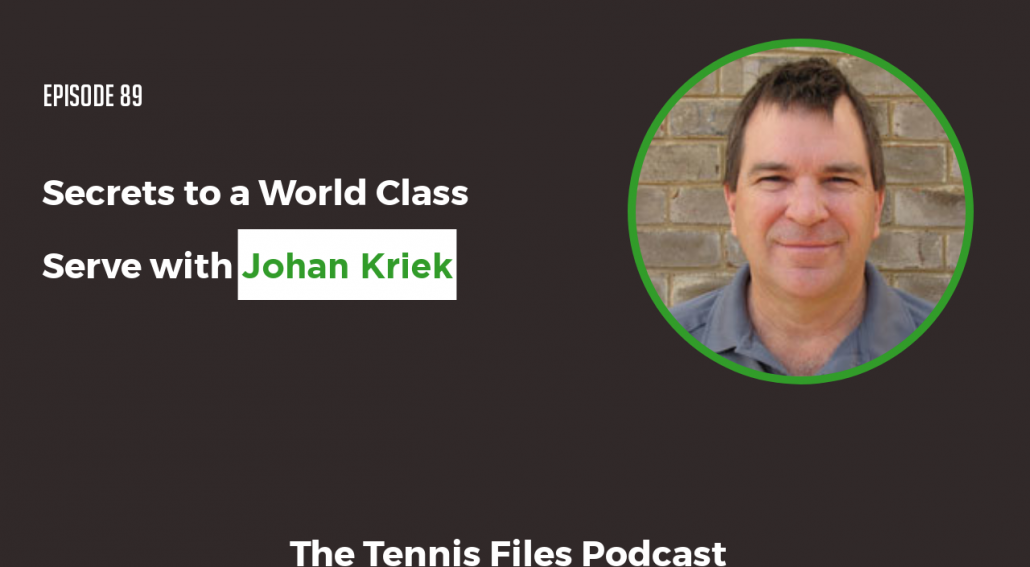 On Episode 89 of The Tennis Files Podcast, I spoke with Johan Kriek about his epic battles against the legends of the game, his grand slam titles, and the secrets to a world class tennis serve. I previously interviewed Johan on one of my tennis summits and wanted to bring our conversation to the podcast so that you could learn how to improve your game from a grand slam champ.
Johan reached an all-time high ranking of Number 7 in the world on the ATP Tour. He won two Australian Opens, was a semi-finalist at the US Open, reached the semi-finals at the French Open and the quarterfinals of Wimbledon. In total, Johan won 14 professional singles and 8 doubles titles during his illustrious career.
Johan's most memorable wins include victories over Andre Agassi, Jimmy Connors, John McEnroe and Bjorn Borg. He is also the founder of Johan Kriek Tennis Academy at PGA National Resort in Palm Beach Gardens, Florida.
I really hope you enjoy my interview with Johan! Let us know what you think about this episode in the comments below!
Show Notes
The critical importance of the serve on the pro tour (and at all levels of the game)
Technical changes and adjustments Johan made to his serve during his career
The grip that Johan recommends on the serve
The benefits of the classic vs. abbreviated motion on the serve
How to use your legs to hit a more powerful serve
Classic battles with the legends of tennis
A key tip to help you improve your game
and much more!
Subscribe to automatically download new episodes!

Click the icon above, click the blue "View in iTunes" button, then hit "Subscribe."

Or hit the subscribe button in your favorite podcast app!
Right Click Here to Download the MP3
Links Mentioned in the Show
Website and Resource Links
Johan Kriek Grand Slam Wins - Highlights on Youtube
Books
Complete Conditioning for Tennis (2nd edition) - Dr. Mark Kovacs
Tennis Summit Links
Related Podcasts
TFP 066: Jamie Loeb—Staying Mentally Tough on the WTA Tour
TFP 065: How Denis Kudla's Obsession with Tennis Turned Into a Pro Career
My Youtube Channel!
Tennis Files Youtube Channel - Subscribe! You know you want to 😉
Note: Some of the links above are affiliate links, so if you make a purchase after clicking, I'll make a small commission that will help support the podcast. Thanks either way!
If you enjoyed this episode, subscribe to The Tennis Files Podcast in iTunes or your favorite podcast app!
For more tips on how to improve your tennis fitness, subscribe to my newsletter and download a free copy of my free eBook, The Building Blocks of Tennis Success below! Thanks for listening!
The Building Blocks of Tennis Success eBook
Subscribe to get my free eBook and learn about goal setting, training smart, proper technique, mental fortitude, the importance of competition, health and fitness, and more!
Thanks for being a valued Tennis Files subscriber! I am proud to serve you 🙂