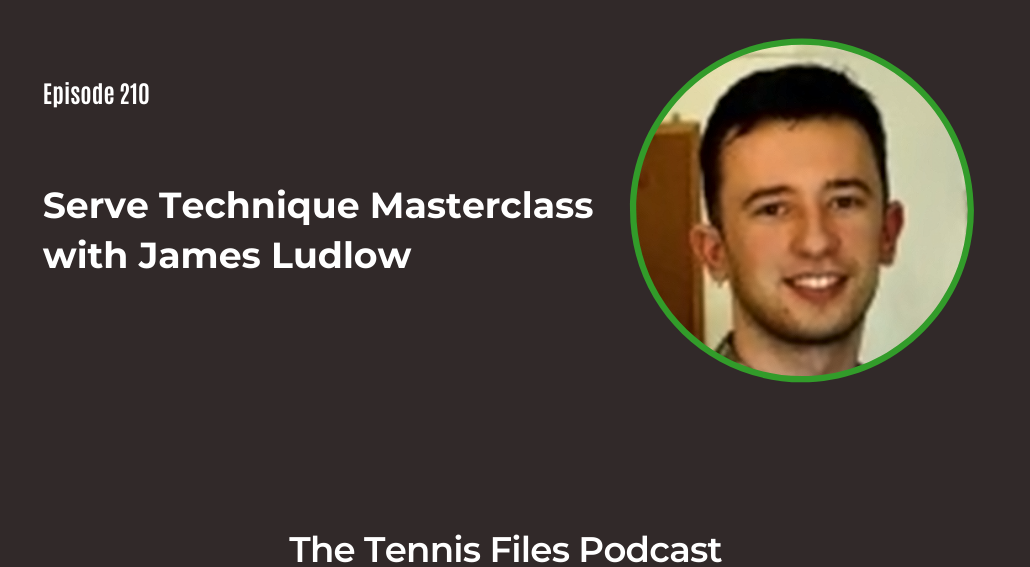 On Episode 210 of The Tennis Files Podcast, coach James Ludlow and Mehrban take a deep dive into the toughest shot to master with the greatest rewards: the serve.
James is a Certified Tennis Instructor at Online Tennis Instruction (OTI). In 2021, James attended a tennis clinic with the Head Coach and Founder of OTI, Florian Meier. Since then, he has developed a huge passion for the technical side of tennis and had spent thousands of hours studying and testing what works and what doesn't when it comes to stroke biomechanics. James analyzes OTI students' strokes and creates instructional videos for OTI's Youtube channel.
On the show, you'll learn how to improve your throwing motion, how to develop a consistent toss, whether to use the platform or pinpoint stance, the key to having a great kick serve, how to avoid over rotation, what part of the serve tennis players struggle with most and how to fix it, and much more!
I hope you enjoy my interview with James! Let us know what you think about this episode in the comments below!
And be sure to subscribe to Tennis Files to receive the latest tennis content to improve your game straight to your inbox!
Subscribe to automatically download new episodes!

Click the icon above, click the blue "View in iTunes" button, then hit "Subscribe."

Or hit the subscribe button in your favorite podcast app!
Right Click Here to Download the MP3
Links Mentioned in the Show
Online Tennis Instruction YouTube Channel
Serve Slow Motion Video - Right to Left Movement
Podcasts:
Check Out All My Podcasts Here!
Check Out All My Podcasts on Apple Podcasts!
My Youtube Channel!
Tennis Files Youtube Channel - Subscribe! You know you want to 😉
Note: Some of the links above are affiliate links, so if you make a purchase after clicking, I'll make a small commission that will help support the podcast. Thanks either way!
If you enjoyed this episode, subscribe to The Tennis Files Podcast in iTunes or your favorite podcast app!
For more tips on how to improve your tennis fitness, subscribe to my newsletter and download a free copy of my free eBook, The Building Blocks of Tennis Success below! Thanks for listening!