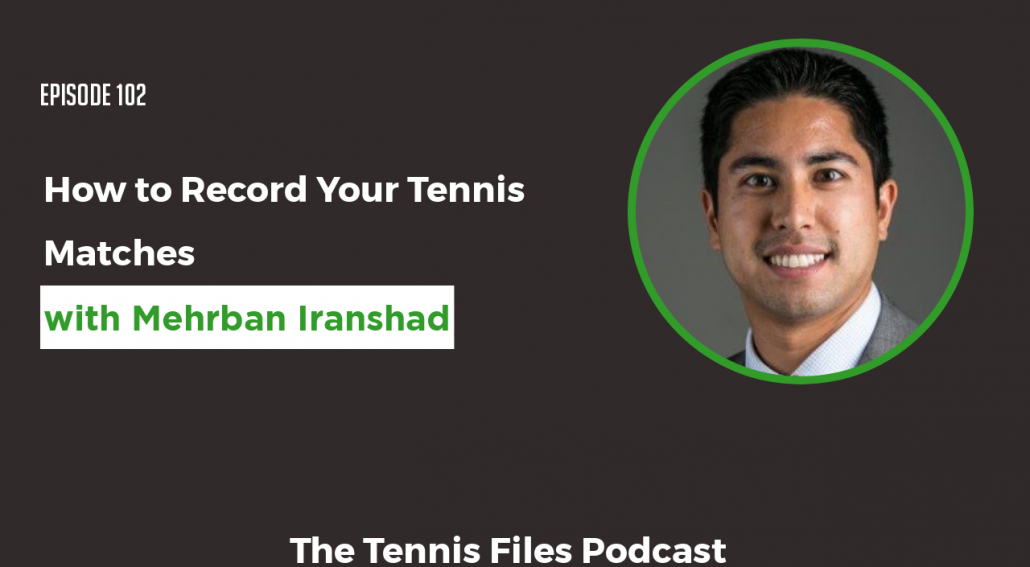 On Episode 102 of The Tennis Files Podcast, I explain step by step the different equipment and accesories that you need to record your tennis matches.
Recording your matches, practice sessions, and stroke mechanics is hands down one of the best way to improve your game. The only way to improve is by knowing your strengths and weaknesses, and often we have weaknesses that we never know about unless we watch ourselves on camera.
I walk through the different types of recording devices and accessories you can use, their pros, cons, cost, specific product suggestions, and my recommended full setup for recording yourself playing tennis.
But don't just listen to this episode; take action and start recording and watching yourself play! Trust me, you'll see things you didn't expect and will wish you started recording yourself way earlier in your career.
I hope you enjoy this podcast episode and find it helpful! Let me know what you think about it in the comments below!
Subscribe to automatically download new episodes!

Click the icon above, click the blue "View in iTunes" button, then hit "Subscribe."

Or hit the subscribe button in your favorite podcast app!
Right Click Here to Download the MP3
Links Mentioned in the Show
Recording Devices
Clamps/Tripod
Accessories
SD Card​​​​ (make sure it is compatible with your device)
Books
Complete Conditioning for Tennis (2nd edition) - Dr. Mark Kovacs
Tennis Summit Links
Tennis Summit 2019 - Register for FREE today!
Related Podcasts
TFP 082: Dr. Sean Drake — RacquetFit and the Body-Tennis Connection
TFP 074: Jeff Salzenstein — How to Change Your Mindset and Achieve Your Potential
TFP 090: 5 of My Favorite Doubles Plays to Take Control of Matches
TFP 080: Q&A 4.5+ Edition — Re-tooling Your Strokes, Backhand Tips, Serve Consistency, Returning, Advanced Drills and More!
TFP 075: Q&A Edition — Anticipation, Fitness, Consistency, Technique and More!
Check Out All My Podcasts Here! - Podcasts Homepage
Check Out All My Podcasts on iTunes! - iTunes Tennis Files Podcast Page
My Youtube Channel!
Tennis Files Youtube Channel - Subscribe! You know you want to 😉
Note: Some of the links above are affiliate links, so if you make a purchase after clicking, I'll make a small commission that will help support the podcast. Thanks either way!
If you enjoyed this episode, subscribe to The Tennis Files Podcast in iTunes or your favorite podcast app!
For more tips on how to improve your tennis fitness, subscribe to my newsletter and download a free copy of my free eBook, The Building Blocks of Tennis Success below! Thanks for listening!
The Building Blocks of Tennis Success eBook
Subscribe to get my free eBook and learn about goal setting, training smart, proper technique, mental fortitude, the importance of competition, health and fitness, and more!
Thanks for being a valued Tennis Files subscriber! I am proud to serve you 🙂