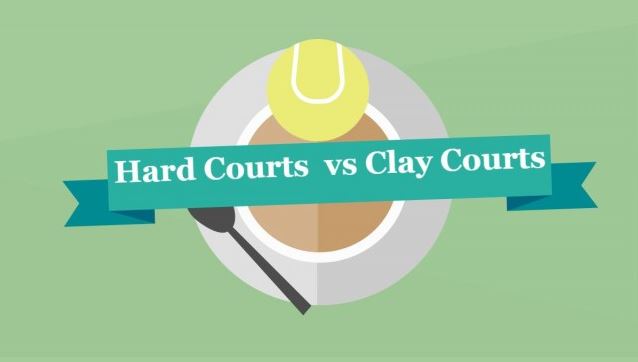 I have gotten a lot of questions lately from people about the difference between hard courts and clay courts.  Both surfaces differ, from the materials and appearance, to the effect on your game.
I decided it would be neat to create an infograph detailing the differences between hard courts vs clay courts, and how you can maximize your chances of winning on each surface.  Enjoy!
Hard Courts vs Clay Courts
How do you play differently when switching from clay courts to hard courts and vice-versa?  Do you agree or disagree with the infograph?
Comment below!