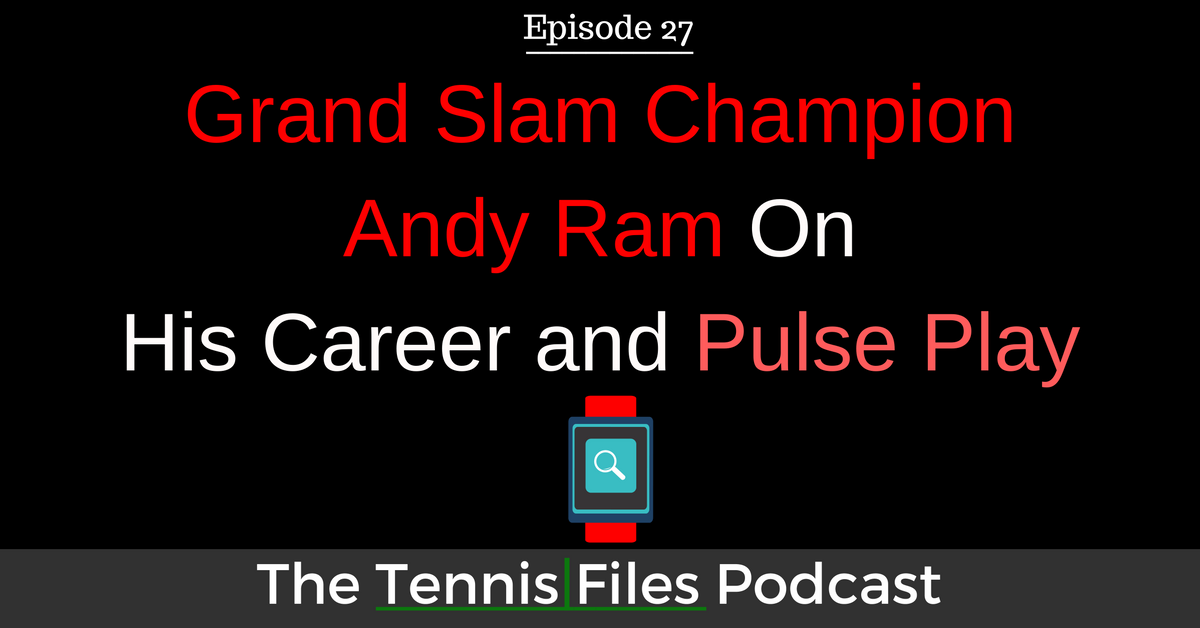 On today's episode I had the pleasure of speaking with three-time Grand Slam champion Andy Ram. Andy won the 2006 Wimbledon mixed doubles championship, the 2007 mixed doubles French Open title, and the 2008 Australian Open men's doubles championship. He retired in 2014 after Israel's Davis Cup match in September, and soon after became an entrepreneur in the tennis world.
Andy is a co-founder and the CEO of Pulse Play, a wearable technology and app for amateur tennis players around the world. Pulse Play has come out with a tennis smart watch that helps players keep score, find other players to play with, and ranks players based on a complex mathematical algorithm. The best part of Pulse Play is that Andy created it knowing what tennis players want in a smartwatch. After all, he made a living playing tennis and knows the game inside and out.
On this episode, you will learn:
Andy's experiences as a top junior in Israel and on the pro tour
The keys to a successful doubles partnership
Andy's top tips to help our audience play better tennis
How Andy came back from devastating injuries to reach #5 in the world
When and why Andy chose to concentrate on doubles during his professional career
What made Andy's partnership with Jonathan "Yoni" Erlich so special
How tough it was to get funded as a tennis player in Israel
How Andy became a co-founder of Pulse Play
Why tennis players should consider using the Pulse Play smartwatch and the app
How Pulse Play can help players improve their tennis experience
and more.
Thanks to Andy for speaking with me on The Tennis Files Podcast! It was very interesting to hear Andy's insights on how he became a multiple grand slam champion and his exciting involvement with a very innovative and cool-looking tennis smartwatch!
You can also check out the Pulse Play app for free on Apple and Android devices. The Pulse Play watch looks awesome, is very functional, and I will be posting a detailed review of it on Tennis Files within the next few weeks!
And a special shout out to Natalie from Pulse Play for setting up the interview!
Subscribe to automatically download new episodes

Click this icon, click the blue "View in iTunes" button, then hit "Subscribe."
Or hit the subscribe button in your favorite podcast app!
Links Mentioned in This Episode
Pulse Play – Enter code TENNISFILES to get an exclusive 15% discount off a Pulse Play tennis smartwatch! (Note: this is an affiliate link, so if you purchase a smartwatch after clicking it, I do make a small commission.)
Andy Ram/Jonathan "Yoni" Erlich win Wimbledon
If you enjoy listening to the show, share this episode with a friend using the share buttons above or below this post! Thanks for listening!