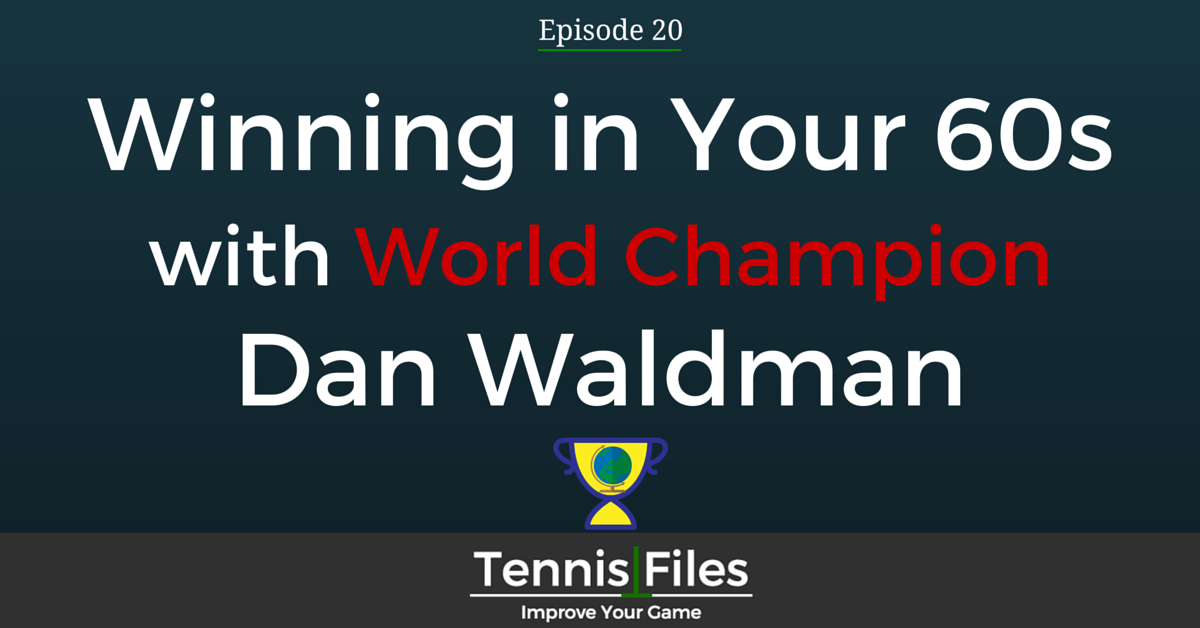 Today I spoke with Dan Waldman, a world champion tennis player. Dan, who is 60 years old, regularly competes on the ITF Senior Circuit in national and international tennis tournaments, and has won several of them. Despite working as an attorney at Arnold and Porter, Dan is also dedicated to his tennis and his training. This is why he continues to tear it up on the Senior Circuit.
Dan talked to me about his training and tennis playing frequency, the importance of stretching, his diet, his experiences playing tennis for Harvard University alongside current Harvard Tennis Coach Dave Fish, and playing professional tournaments.
I know this interview will help a lot of you, especially those in your 50s and beyond. I have received many emails and comments about how to successfully compete as you get older. Dan, a world champion singles and doubles player, shows us what it takes to be the best no matter what your age is!
On this episode, you will learn:
The mindset required to keep improving your game
The keys to coming back from injury
How to keep your body in optimal condition
How you can keep playing singles in your 60s
Dan's morning routine
Why playing in the morning before work can benefit your game
The age that players lose a step, and how to minimize it
The biggest changes in tennis from the 70s to today
and more.
I really appreciate you tuning in to this episode, and I hope that you learn a ton from all the valuable information that Dan provided us.
Subscribe to automatically download new episodes

Click this icon, click the blue "View in iTunes" button, then hit "Subscribe."
Or hit the subscribe button in your favorite podcast app!
Links Mentioned in This Episode
Episode 14 of TFP on Nutrition, Sleep, and Supplements
Episode 12 of TFP with Harvard Tennis Coach Dave Fish 
Dan's profile at Arnold and Porter
International Tennis Club of the United States
If you learned something useful from listening to my interview with Dan, share this episode with a friend using the share buttons above or below this post! Thanks for listening!