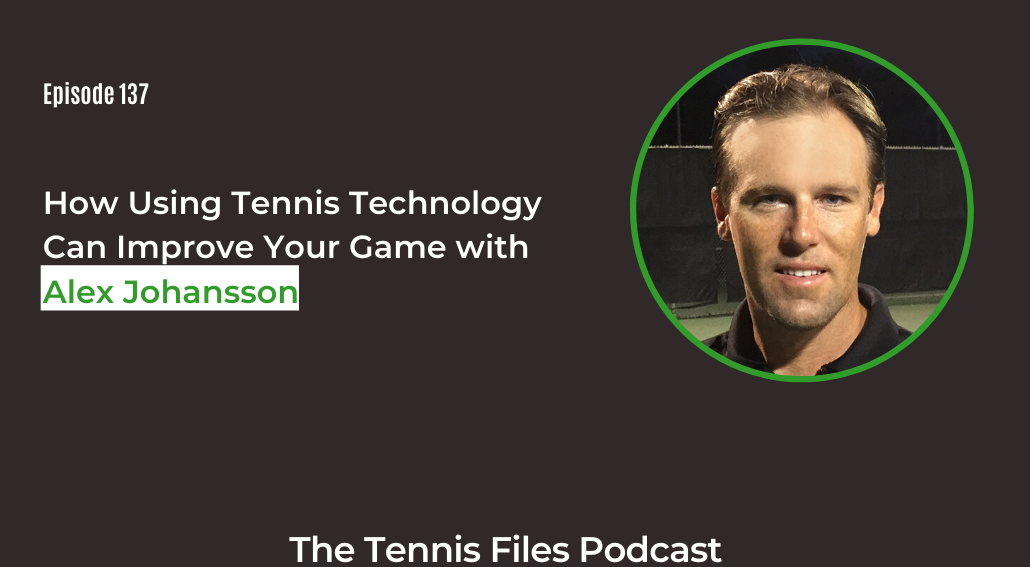 On Episode 137 of The Tennis Files Podcast, I spoke with tennis technology expert Alex Johansson about the best tech and equipment you can use to level up your game.
Alex, aka The Tennis Techie, is the founder of Coachnect LLC and the Director of the New England Tennis Academy. He has worked with Texas A&M as their video analyst, analysis provider and tech advisor. Alex received the Touring Coach of the Year award from USPTA Texas in 2016 for his work and fantastic results with competitive junior players. He also created a video analysis service called tennisfilm.com and the Hoplu app for player skill building, communication, motivation and tracking. Alex created Tennis Techie, the first online forum dedicated to tennis technology.
On the show, you'll learn how technology can improve your game, essential apps that will help you analyze your strengths and weaknesses, the easiest way to record yourself playing and video equipment you'll need (it's not much!), resources for analyzing your tennis practices and matches, the best wearables and tennis sensors on the market today, and much more!
I hope you enjoy my interview with Alex! Let us know what you think about the episode in the comments below!
And be sure to subscribe to Tennis Files to receive the latest tennis content to improve your game straight to your inbox!
Subscribe to automatically download new episodes!

Click the icon above, click the blue "View in iTunes" button, then hit "Subscribe."

Or hit the subscribe button in your favorite podcast app!
Right Click Here to Download the MP3
Links Mentioned in the Show
Tennis Fence Camera/Phone Mount
Social Media Sites
Podcasts
Check Out All My Podcasts Here!
Check Out All My Podcasts on Apple Podcasts!
My Youtube Channel!
Tennis Files Youtube Channel - Subscribe! You know you want to 😉
Note: Some of the links above are affiliate links, so if you make a purchase after clicking, I'll make a small commission that will help support the podcast. Thanks either way!
If you enjoyed this episode, subscribe to The Tennis Files Podcast in iTunes or your favorite podcast app!
For more tips on how to improve your tennis fitness, subscribe to my newsletter and download a free copy of my free eBook, The Building Blocks of Tennis Success below! Thanks for listening!
The Building Blocks of Tennis Success eBook
Subscribe to get my free eBook and learn about goal setting, training smart, proper technique, mental fortitude, the importance of competition, health and fitness, and more!
Thanks for being a valued Tennis Files subscriber! I am proud to serve you 🙂