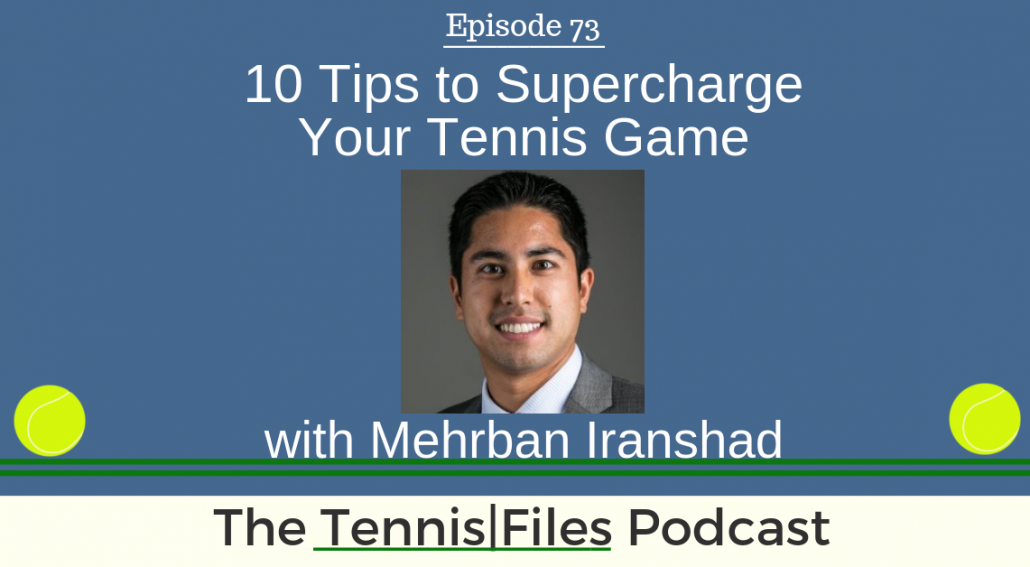 On Episode 73 of The Tennis Files Podcast, I highlight 10 tips that can supercharge your tennis game. These tips are from 10 of my previous podcast guests, and I wanted to highlight them in this episode because if you implement them, you will reach the next level in your game. After each tip, I provide my take on each comment.
I really hope you enjoy this episode! If you like it, I highly encourage you to listen to the full podcast episodes of my guests who gave tips on the show. The links to their show are below.
Let me know what you think about this episode and if you liked the format in the comments below!
Subscribe to automatically download new episodes!

Click the icon above, click the blue "View in iTunes" button, then hit "Subscribe."

Or hit the subscribe button in your favorite podcast app!
​If you enjoyed this episode, subscribe to The Tennis Files Podcast in iTunes or your favorite podcast app!
For more tips on how to improve your game, subscribe to my newsletter and download a free copy of my eBook, The Building Blocks of Tennis Success below! Thanks for listening!